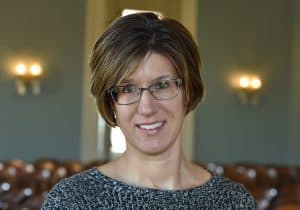 The Publication Manual of the American Psychological Association (6th edition) provides guidelines for formatting papers/manuscripts followed by nursing and most allied health sciences disciplines.
In this hands-on session, attendees will have the opportunity to learn basic rules of APA formatting as well as gain experience applying APA formatting to journal, book, and web references. Resources for future referral will also be provided.
Our next session:
Wednesday, January 31st, 12:00-1:00pm, West Information Commons
Register online or by calling 319-335-9151.
Individuals with disabilities are encouraged to attend all University of Iowa-sponsored events. If you are a person with a disability who requires a reasonable accommodation in order to participate in this program please call Janna Lawrence at 319-335-9871.