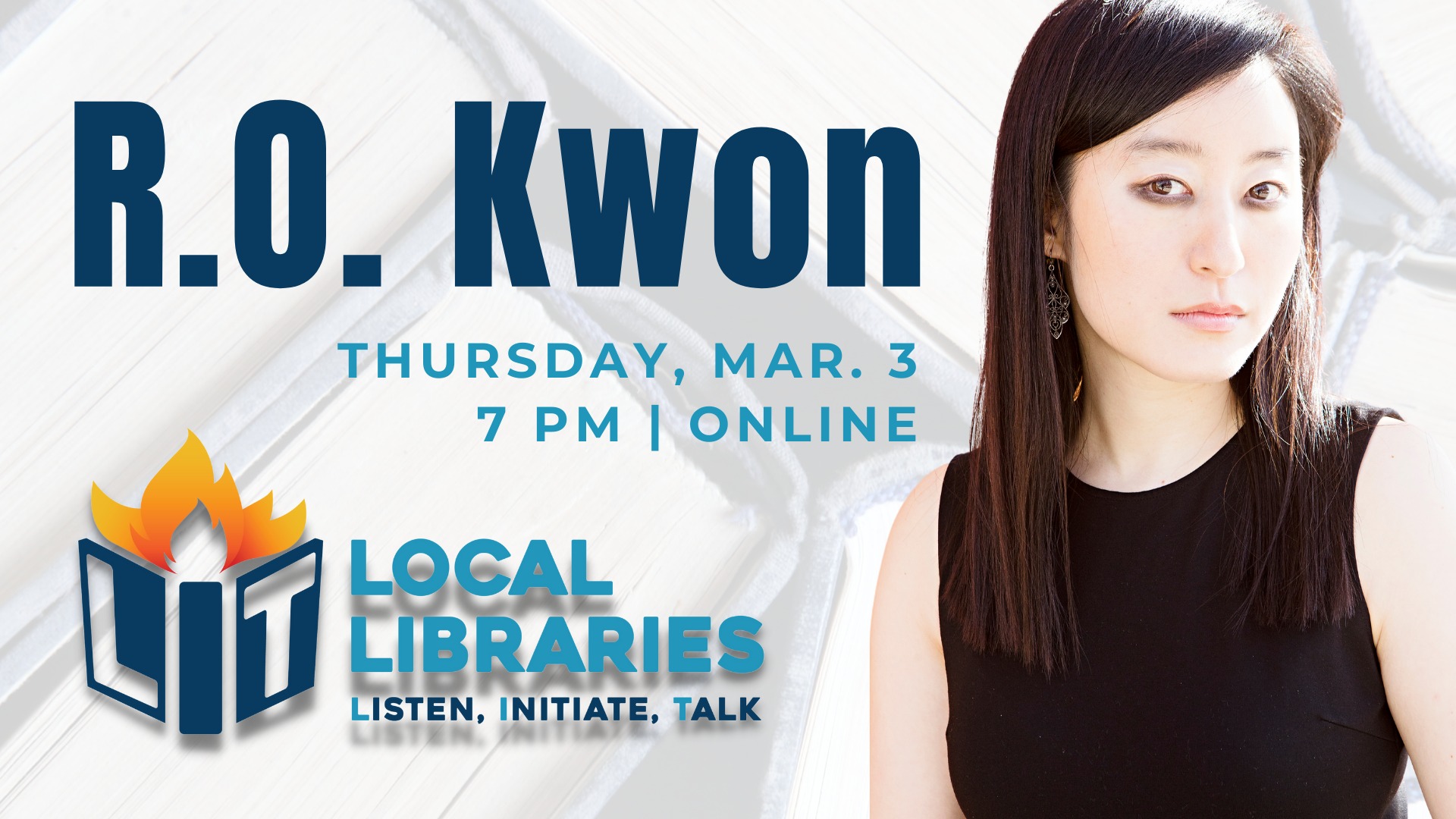 Local Libraries LIT (Listen, Initiate, Talk) will feature author R.O. Kwon on Thursday, March 3, 2022 at 7:00 PM. This is the sixth FREE virtual event in the series, which is offered by all public libraries in Johnson County as well as the University of Iowa Libraries and Kirkwood Community College Libraries (Iowa City Campus) with support from the Community Foundation of Johnson County and The Tuesday Agency. The North Liberty Library will host.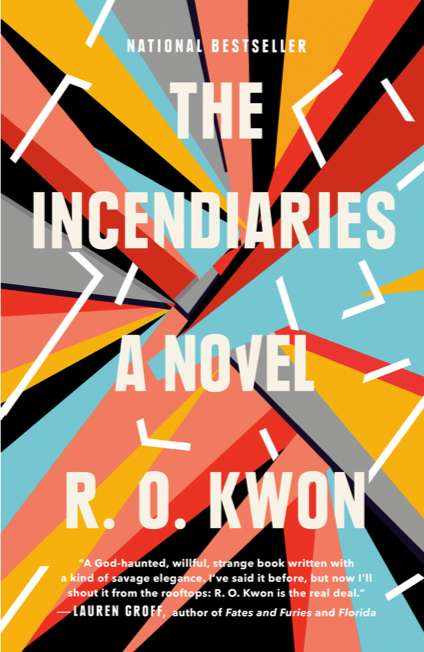 R.O. Kwon was born in South Korea and has lived most of her life in the United States. As an author and essayist, her writing explores identity, sexuality, and the comforts and complications of religion.
R.O. worked for ten years on her nationally bestselling debut novel, The Incendiaries, which The Atlantic describes as a "[portrayal of] America's dark, radical strain, exploring the lure of fundamentalism, our ability to be manipulated, and what can happen when we're willing to do anything for a cause." The San Francisco Chronicle calls her novel "a debut of dark, startling beauty" while The Guardian lauds it as "a startlingly assured book by an important new writer."
Named a best book of the year by over forty publications, The Incendiaries also received the Housatonic Book Award and was a finalist for the National Book Critics Circle John Leonard Award, the Los Angeles Times First Book Prize, and the Northern California Independent Booksellers Association Fiction Prize. R.O.'s writing has appeared—and often gone viral shortly thereafter—in the New York Times, The Guardian, The Paris Review, Buzzfeed, NPR, and elsewhere. She has received fellowships and awards from the National Endowment for the Arts, Yaddo, MacDowell, the Bread Loaf Writers' Conference, and the Sewanee Writers' Conference.
The goal of Local Libraries LIT is to grow a thriving community which shines with diversity, equity, and inclusion. This author event is open to the public.
The Local Libraries LIT speaker series is offered at no charge to participants. Donations are welcomed to help sustain and grow Local Libraries LIT.
Register here to receive the Zoom link for this event via the Iowa City Public Library: https://bit.ly/ROKwon