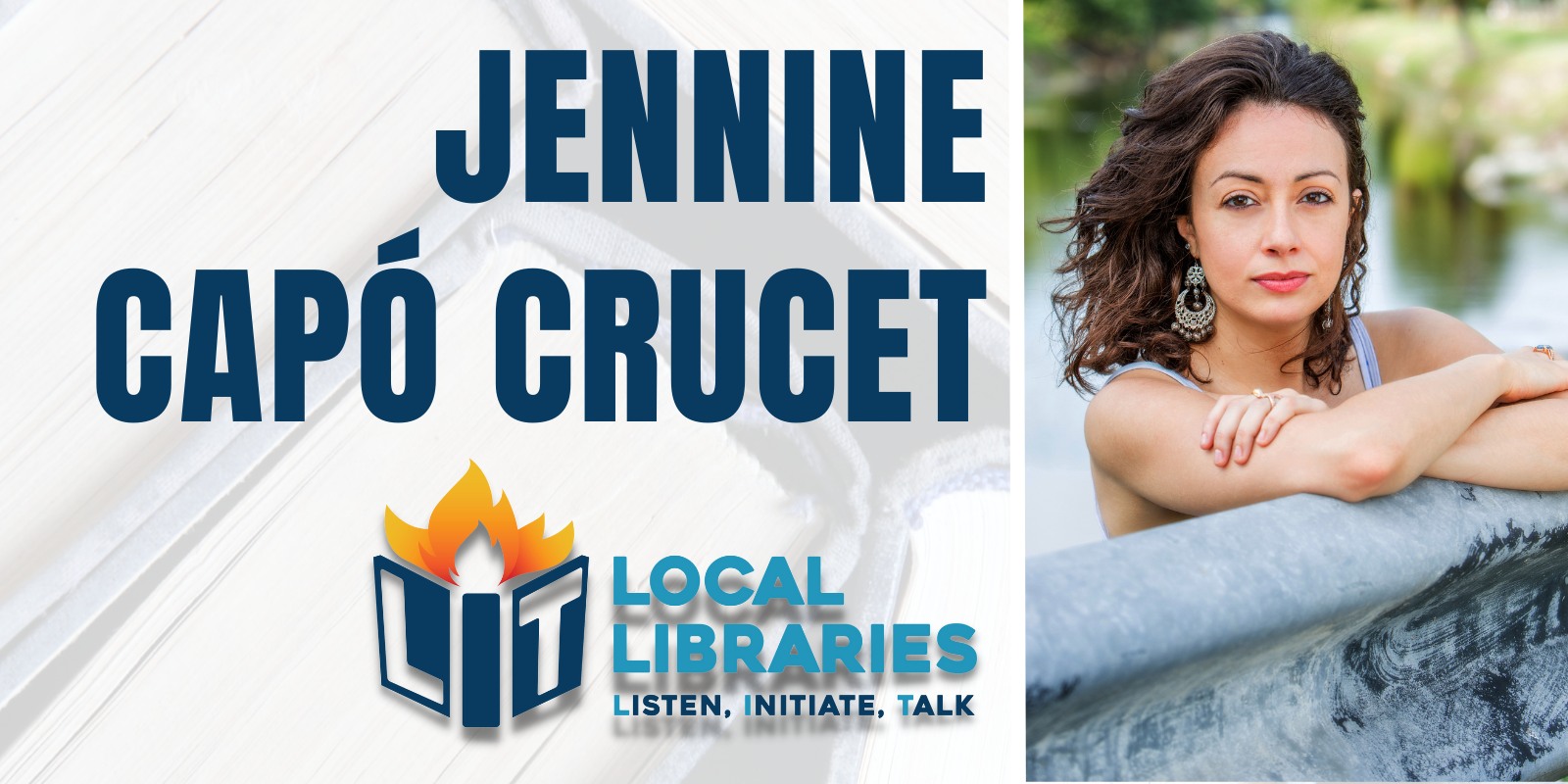 Local Libraries LIT (Listen, Initiate, Talk) will feature author Jennine Capó Crucet on January 26, 2022 at 7:00 PM. This is the fifth FREE virtual event in the series, which is offered by public libraries in Johnson County as well as the University of Iowa Libraries and Kirkwood Community College Libraries (Iowa City Campus) with support from the Community Foundation of Johnson County and The Tuesday Agency.
As the daughter of Cuban immigrants, Jennine Capó Crucet was the first person in her family to be born in the United States. Her writing is full of biting humor as she ardently depicts her time as a first-generation college student, as well as the immigrant experience.
Jennine is the author of the critically acclaimed Make Your Home Among Strangers, which was a New York Times Book Review Editor's Choice book and the winner of the 2016 International Latino Book Award. She is a recipient of an O. Henry Prize, the Picador Fellowship, and the Hillsdale Award for the Short Story. Jennine's story collection, How to Leave Hialeah, won the Iowa Short Fiction Prize, the John Gardner Book Award, and the Devil's Kitchen Reading Award. Jennine's latest work, My Time Among the Whites: Notes from an Unfinished Education, investigates concepts of race, gender, immigration, and the "American dream" since the 2016 election. The Los Angeles Times calls My Time Among the Whites "remarkable," and Bustle calls it "a must read."
Jennine is a Contributing Opinion Writer for The New York Times, as well as an associate professor of English and ethnic studies at the University of Nebraska. In the years prior to becoming a professor, she worked as a college access counselor at One Voice, a Los Angeles-based nonprofit organization that serves first-generation college students from low-income families.
"Crucet is an essential truth-teller, the whisper in your ear you should listen to, wise and funny as she tries to save your life." ―Alexander Chee
The goal of Local Libraries LIT is to grow a thriving community which shines with diversity, equity, and inclusion. Open to the public.
Reservations can be made here: tinyurl.com/JennineLIT
Register now via the link above to receive the Zoom link for this event.
---
News release from Local Libraries LIT (Listen, Initiate, Talk).