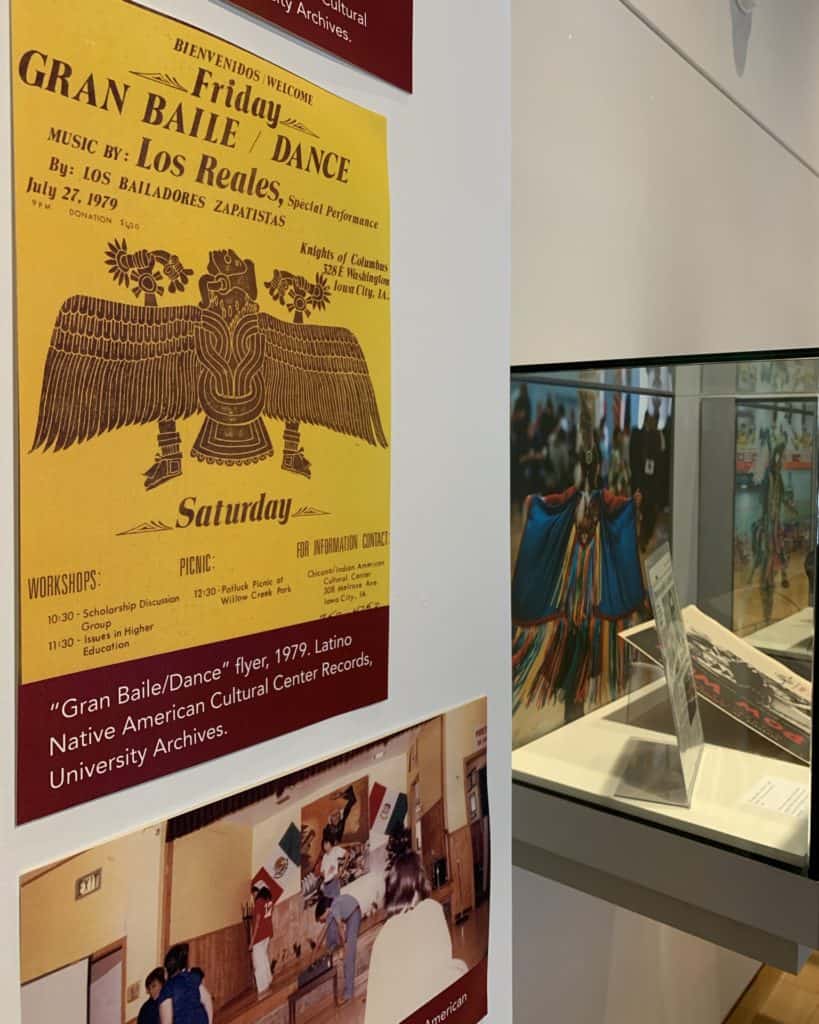 Curated by Rachel Garza Carreón and Christopher Ortega, Building Our Own Community: 50 Years of the Latino Native American Cultural Center, Founded by Chicano and American Indian Students in 1971 is an exhibition celebrating the many ways in which the Latino Native American Cultural Center (LNACC) is important. In one section of this Main Library Gallery exhibit, Rachel and Chris highlight El Teatro Zapatista and Los Bailadores Zapatista.
From the exhibition:
"El Teatro Zapatista at the University of Iowa was based on El Teatro Campesino, a Chicano guerilla theater troupe created to support Cesar Chavez' United Farm Workers. In El Teatro Zapatista, actors presented socially-pointed skits, or actos, to radicalize, educate, mobilize, and motivate the target audience to become more involved in issues within their own communities or to question long-held beliefs. The skits also inspired pride in Chicano history and identity.
Along with El Teatro Zapatista, there was also an affiliated student group of baile folklorico dancers called Los Bailadores that also sought to expose audiences to Chicano art, music, and ideals.
These two groups would often work together to help inspire Latino and Native American students in Iowa and its neighboring states to pursue higher education.
The performativity of Los Bailadores and El Teatro Zapatista presented a transformative, living, engaged, multi-purpose, and multi-layered activism within the Chicano Indian American Student Union, and it represented a resistance to negative images of what it meant to be Chicano. Those involved in them were not just presenting a message to their audiences. They were also empowering themselves through creative thought processes that honored their cultural and ethnic identities as well as their political and activist identities.
– Adapted from 'To Preserve our Heritage and our Identity,' Sandra Solis"
The University Archives holds the Latino Native American Cultural Center Records, which are comprised of several boxes of original scrapbooks, carefully assembled photo albums, newspaper clippings from The Daily Iowan and other local papers, meeting minutes, mementos from events such as powwows and protests, and more. The collection holds a treasure trove of compelling photographs that help tell the story of the LNACC, and the story of Latinx and Native American student struggles and successes at the University of Iowa.
The curators selected several photos for this portion of the exhibition that they felt represented the spirit of El Teatro Zapatista and Los Bailadores in the 1970s and 1980s, some of which are featured here in this blog post. A large canvas painting by Marco Raya, an artist from Chicago whose works were often exhibited at the LNACC, is also on display in the Main Library Gallery. The painting depicts the Chicano struggle for justice in the United States, and was often used in recruitment efforts as a backdrop to student speeches and performances.
To see more photos, and to view the original canvas painting by Marco Raya, visit the exhibition in the Main Library Gallery through June 25, 2021. Find visiting hours and information below.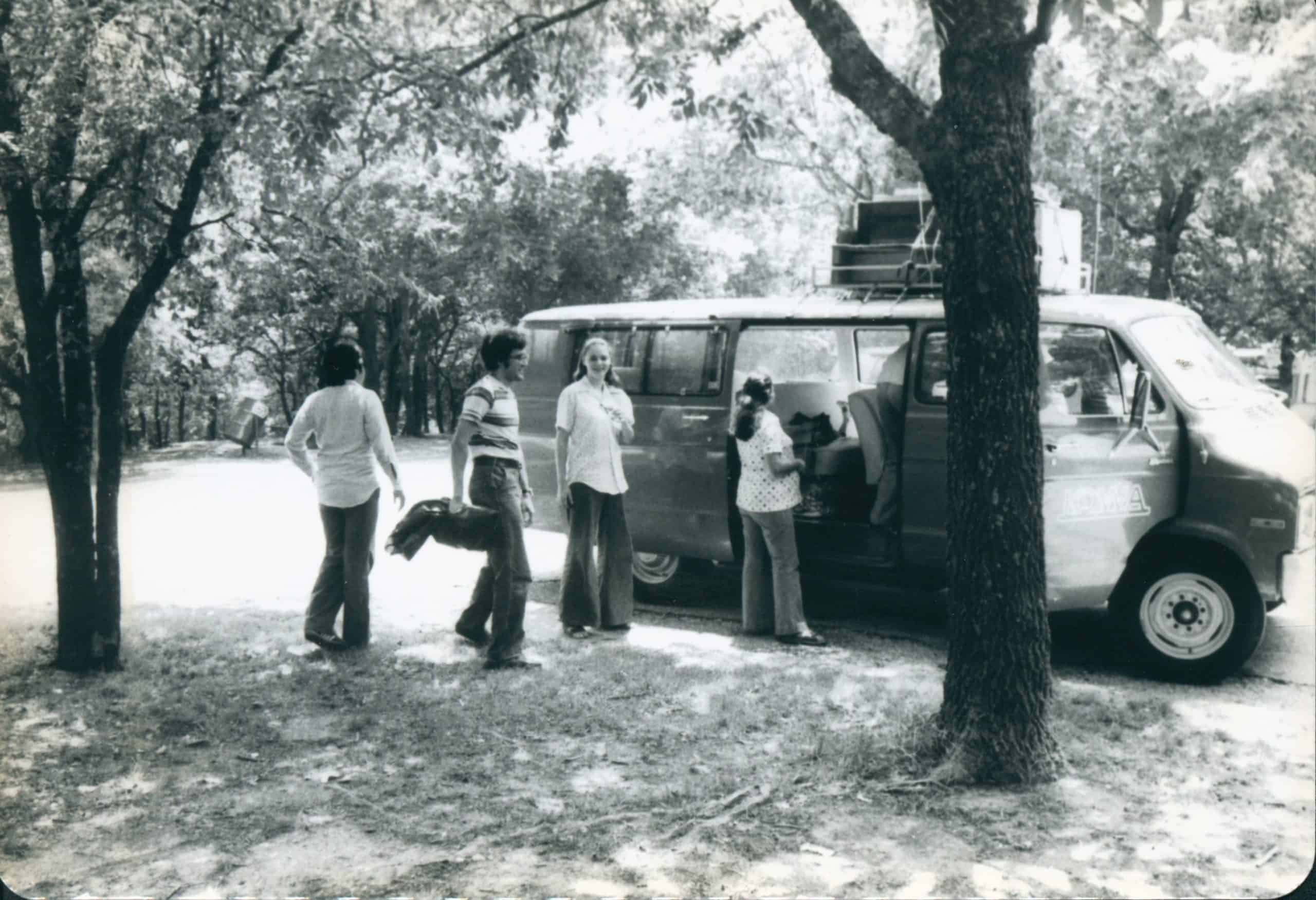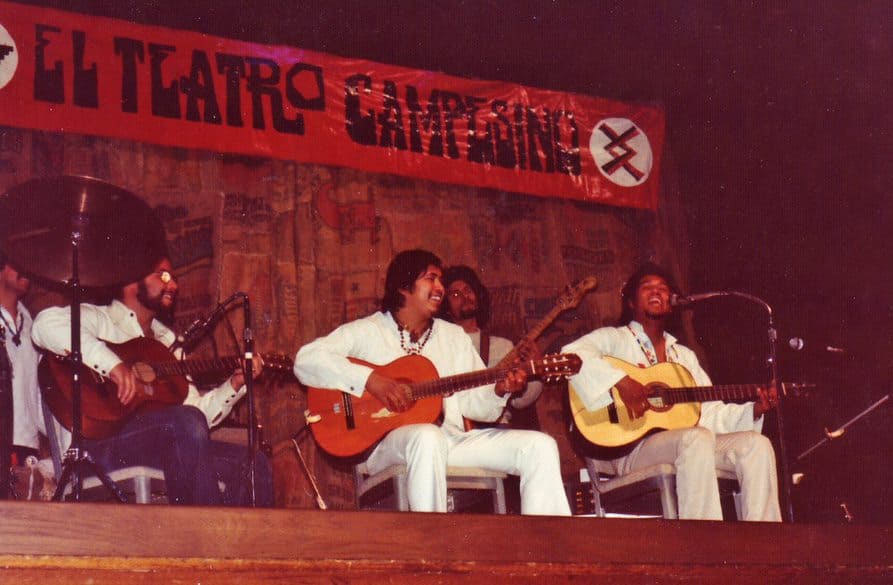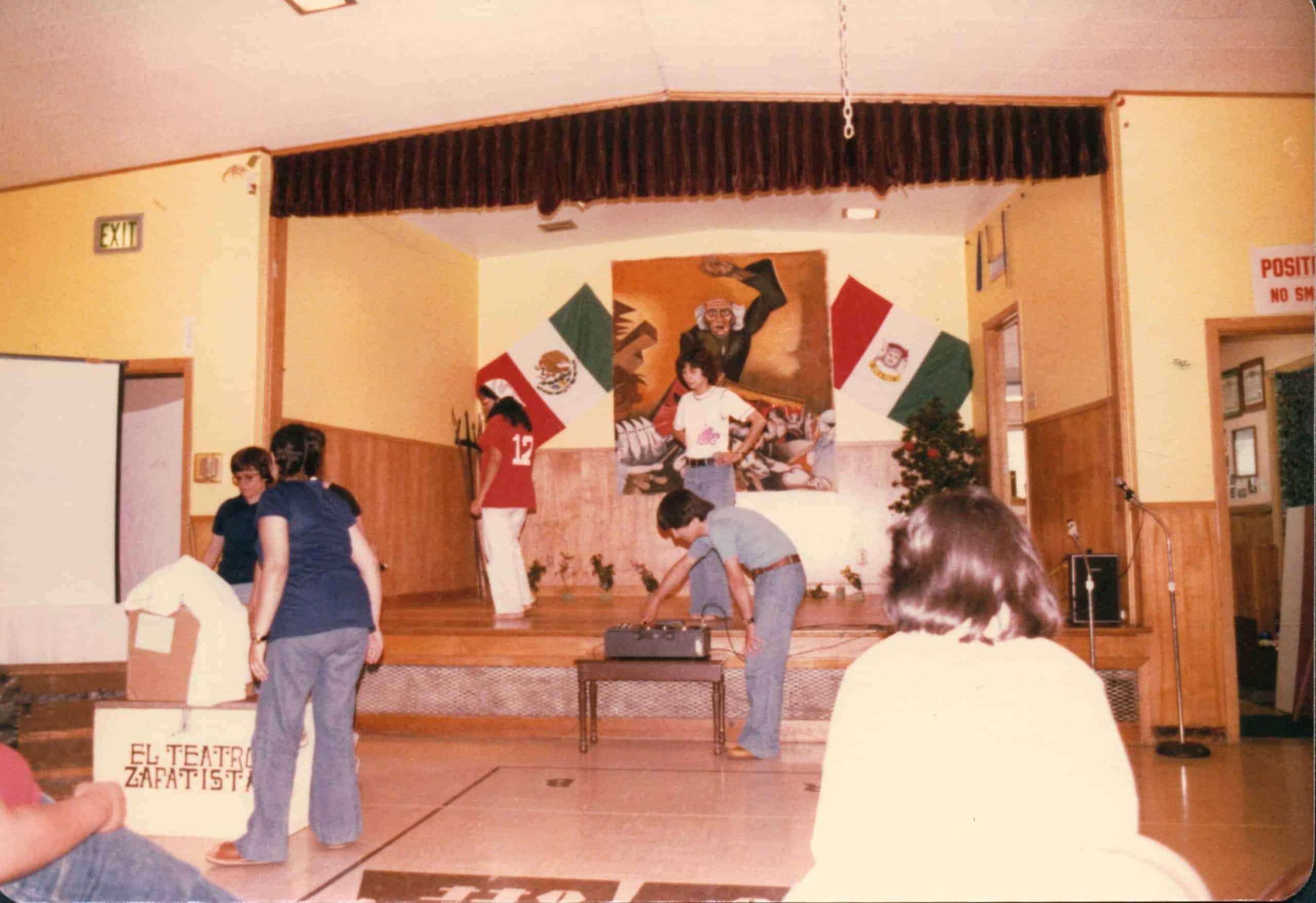 ---