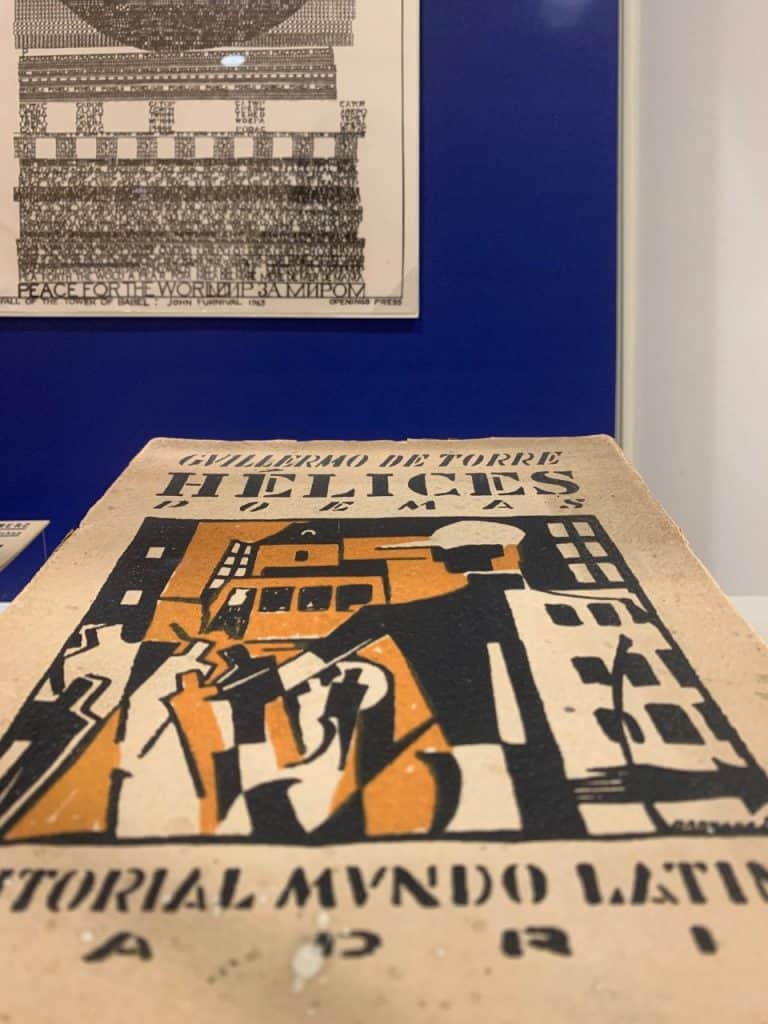 The Main Library Gallery at the University of Iowa Libraries recently opened Sackner Archive, an exhibition featuring select pieces from the world-renowned Sackner Archive of Concrete and Visual Poetry.
Founded by Ruth and Marvin Sackner in 1979 in Miami Beach, Florida, the Archive has always combined the couple's great appreciation for art and words with their love of collecting unique works. Comprised of more than 75,000 pieces, the Sackner Archive holds the largest collection of concrete and visual poetry in the world. Many of the most significant poet-artists from the past hundred years are celebrated through the collection. After decades curating, cataloging, and caring for the rare and remarkable objects in the Archive with Ruth, Marvin Sackner sought a permanent home for their collection.
In 2019, the University of Iowa Libraries was pleased to announce that Special Collections had been chosen to care for the Sackner Archive of Concrete and Visual Poetry. This ensures that Ruth and Marvin Sackner's impressive collection will be available for students, faculty and staff, and the public – both local and worldwide – to research and enjoy for years to come.
From artists' books to reference works to large-scale pieces of visual poetry, the Sackner Archive offers so many wonderful resources for everyone. While items from the Sackner Archive are available to view in the Special Collections Reading Room now and into the future, a few highlights from the collection are currently on display as part of the Main Library Gallery's Fall 2020 exhibition. Sackner Archive is on display through December 11, 2020.
The exhibition has been curated by a team from Special Collections at the University of Iowa Libraries: Timothy Shipe, Curator, International Dada Archive; Peter Balestrieri, Curator, Science Fiction & Popular Culture; and Margaret Gamm, Head, Special Collections & University Archives. Support for Sackner Archive has been provided by Friends of the University of Iowa Libraries.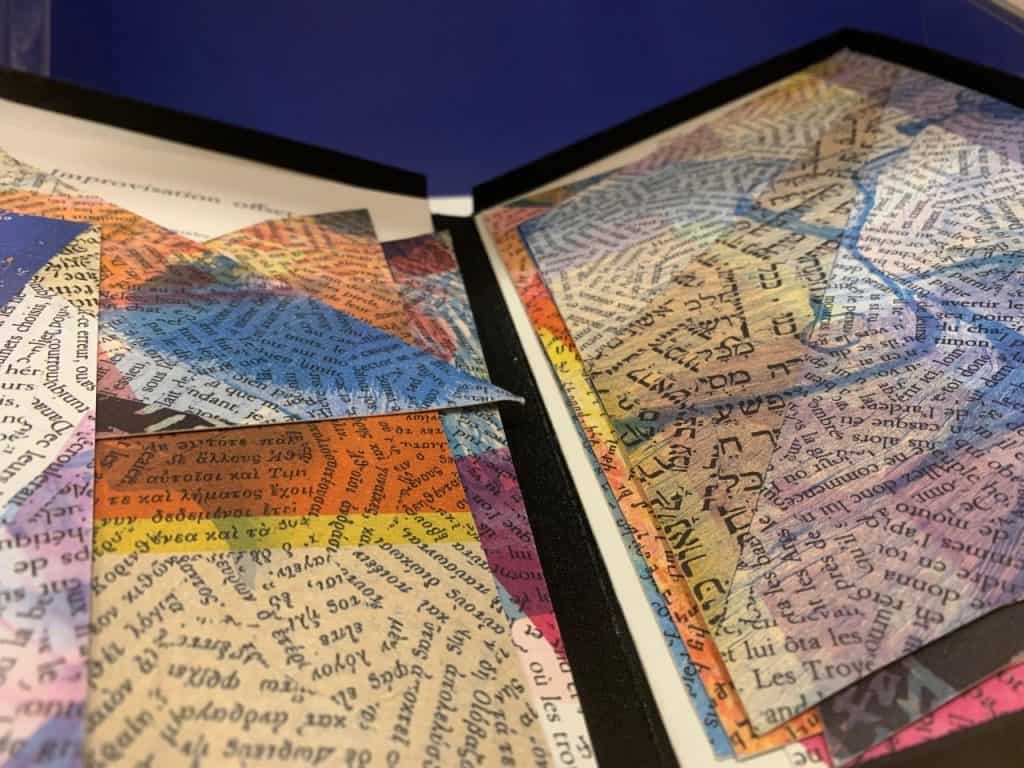 Important Note: Visits to the Main Library Gallery are by appointment only at this time due to COVID-19. Guests are encouraged to visit the Main Library Gallery website for additional information about the exhibition and about planning a visit. The Main Library Gallery is open to the public, and admission is free. (Appointments are available Monday – Friday, 9:00am – 4:00pm, and must be booked in advance. All are welcome, including classes, individuals, and small groups.)
Find more information about Sackner Archive in the Main Library Gallery via the Gallery's website and by exploring the LibGuide created for this exhibition, which includes many helpful resources.
To make an appointment to visit the Main Library Gallery, please contact Sara Pinkham.