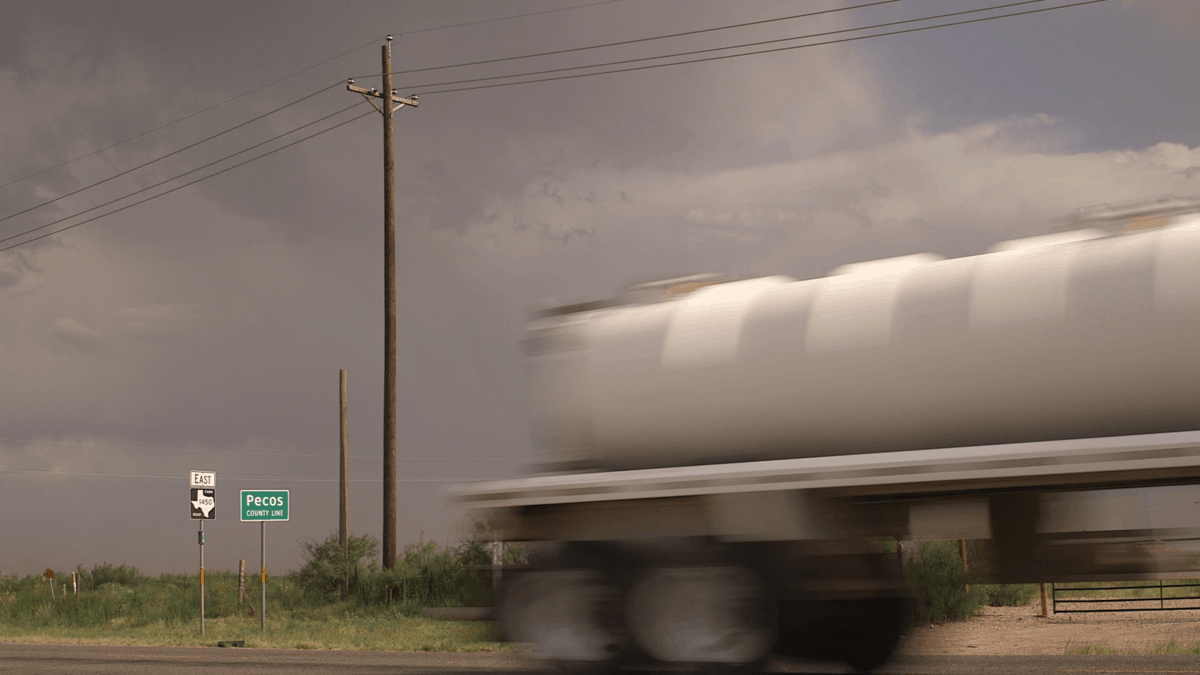 Hi blog, Julianna here. This summer I'm working on a documentary film about my home state of Texas, hydraulic fracturing ("fracking"), a pipeline headed for the border, and whatever happens when it reaches Mexico. I began production this spring and was going full steam ahead until, uh, real life intervened.
It happens.

One minute, you're in your routine, caught up in the stuff of everyday life. Can I make it to the gym today? Why would a taco cost more than $3? What if I can't get the rights to this footage? The next, you're on a plane to a hospital 1,000 miles away.

Sometimes, something bad happens and it fades with time.
Sometimes, something bad happens and it draws a line through your life.
There is before

---
and after.
Before, I might have spent these 500 words on minutiae: a tough edit, playing phone tag with an activist, the self-imposed stress to achieve on a timeline. After? These things feel so small because they are small. (And, let's be honest: would you want to read that blog post?)
Stills, L to R: "Southwestern States" (1953), "The Army-Navy Screen Magazine 51: Report from Texas" (1945), "Home on the Range" (1942), courtesy of Prelinger Archives and Internet Archive.

I spent a week in an aging leather armchair in an East Coast STICU and then, adamant to stay on track, I left to film. In the fracking fields of West Texas, roiled by catcalls and wilting in 110°F heat, I began to see that what I was doing – squeezing my new life into the void left by my old one – wasn't working out.
As an aside: 110°F is astonishingly hot! It's so hot that I wasn't sure if my camera would work. (The operating temperature range of my Canon C100 is, roughly, 23°F to 113°F.) While I hope to not feel it again soon, the fact of the matter is that it will get hotter. Surrounded by pumpjacks, gas flares, and tankers barreling down Farm-to-Market roads, the Anthropocene was undeniable. Here, I was a witness to why the world as we know it is changing, and… it pushed me over the edge.
I got in my car and yelled I DON'T NEED THIS RIGHT NOW! Then I drove the 1,200 miles back to Iowa.

Stills, L to R: Boomtown traffic at the lone gas station in Coyanosa, Texas.
The bad: I can't edit my own footage this summer.
The good: because of the flexible nature of digital work, there's still a lot I can do!
With the help of satellite imagery applications like Google Earth Pro, I've been exploring remote areas in West Texas and restricted places like gas plants and shale plays. To contrast past and present relationships with oil, I've been combing through news archives and pulling from public domain films.
Stills, L to R: Google Street View as featured in my film; "Our Texas Heritage" (1963), courtesy of Prelinger Archives.
Though my film isn't turning out how I thought, it's okay: it's becoming something else. Films aren't made in a vacuum, and I believe that crisis and chaos can be turned into meaningful work.
More soon,
Julianna Villarosa