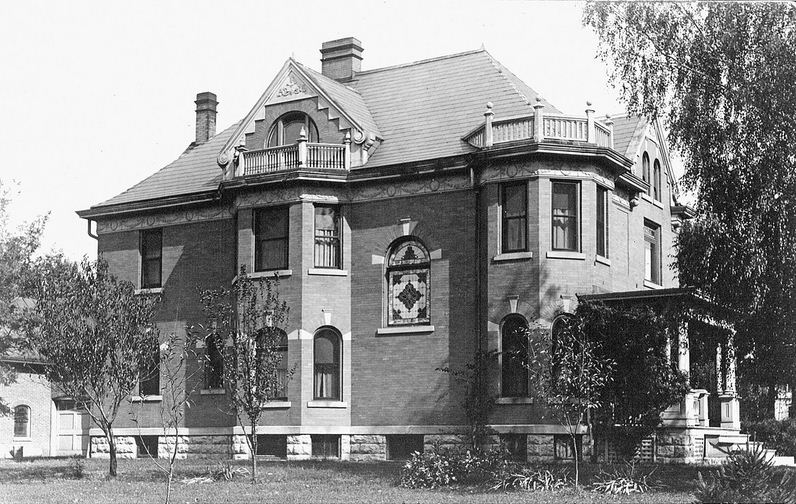 Along with transcribing handwritten diaries and letters, users at our DIY History crowdsourcing site can comment, tag and favorite historic photos at the University of Iowa Libraries' Flickr site. Most frequently, we receive feedback on factual errors in our metadata, e.g. Flickr user Metaltype noticed an incorrectly identified typesetting machine in this image from the 1950s, while KandyK2013 used hairstyle clues to provide a more accurate date estimate for this 1940s photo of student life at the UI.
But occasionally commenters let us know about a personal connection to one of the photographs. The residence pictured above, with its gables and stained glass windows, is more than just a stately example of 19th-century architecture for user bay.miller, who's related to the people who built the house. And djgeorge2012, of whom we suspect a family connection to UI baseball player Jim George (pictured below), left a comment with a biographical sketch of the athlete that greatly enhances the research value of the image.
We'd like to increase this type of public engagement through our application for membership in Flickr Commons, where we hope to join the Library of Congress and other institutions in their mission to widen access to and enrich the content of the world's historic photograph collections.