To celebrate Laura Ingalls Wilder's birthday — she was born on this day in 1867 — we couldn't decide whether to churn butter or make a corn-cob doll. So instead we chose to listen to this archived reading by Wendy McClure, and enjoy vicariously her adventures in obsessive Little House on the Prairie fandom.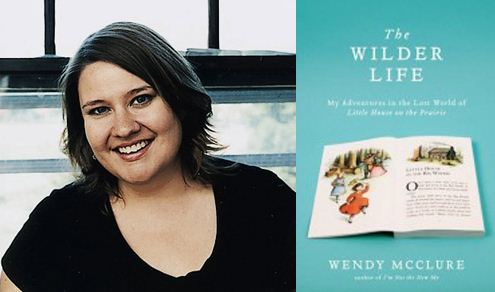 Wendy McClure reading, Live from Prairie Lights, April 19, 2011 | Virtural Writing University | Iowa Digital Library
Wendy McClure reads from The Wilder Life: My Adventures in the Lost World of Little House on the Prairie. After her mother's death, Wendy McClure rediscovered Laura Ingalls Wilder's Little House books. Fascinated with the lifestyle the books evoke, she began a journey to discover Wilder and the culture and the tourism industry that have sprung up around her. This incredibly engaging book chronicles her research into Wilder's life, literary controversies, and the social history that allowed the books to take on a life of their own. Little House on the Prairie fans will love following the journey of one of their own. Wendy McClure has been writing about her obsessions both online and in print for nearly a decade. In addition to her 2005 memoir, I'm Not the New Me, she is a columnist for BUST Magazine and has contributed to The New York Times Magazine. McClure holds an MFA from the Iowa Writers' Workshop. She lives in Chicago, where she is senior editor at the children's book publisher Albert Whitman & Company.
Browse all readings at the Iowa Digital Library's Virtual Writing University Archive