With winter break around the bend, campus wide student employee supervisors contemplate how to cope with the dramatic drop off of help to be had over the holidays. This poses unique challenges, but most of all it makes us appreciate student employees that much more. Here in Preservation/Conservation at the University of Iowa Libraries students are an essential part of our workforce and help out tremendously from the tiniest details up to large projects and day to day operations. Due to this fact, as a department we could not be happier that one of our own is the recipient of the Bentz Student Employment Scholarship, Katelyn Foster!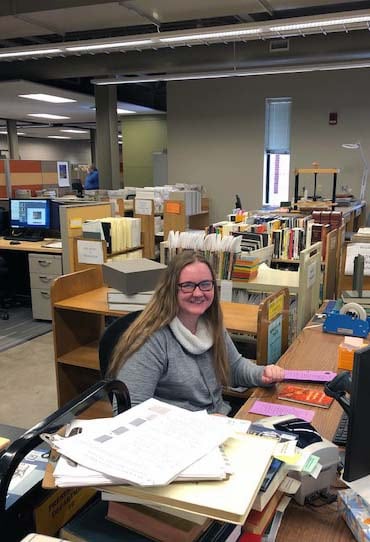 On the occasion of winning the scholarship we decided we wanted to ask Katelyn some questions so other could get to know our awesome student. Here's how it went…
Q. What is your major?
A. I am a psychology major.
Q. What year in school are you?
A. This is my senior year here at Iowa.
Q. Where and when did you graduate high school?
A. I graduated from Urbandale High School in Urbandale, IA in 2016.
Q. Why did you choose to work at the library?
A. I wanted a job on campus to get a little more involved in the University community and I liked the idea of working semi-independently in a calmer setting.
Q. What has surprised you the most about working at the library?
A. I think the variety of the projects surprised me the most, while some day to day things never change, I'm definitely not doing the exact same thing every single day and I like that! Also, the people I get to work with are all awesome. I wouldn't say that was a surprise necessarily, but it's a wonderful thing to like the people you work with!
Q. What is the most interesting or weird thing you have come across?
A. I think the most interesting things I have come across were from when I was collating dissertations, the topics, titles, and photographs definitely surprised me more than once!
Something else that I thought was really fun was we came across a photography book that was literally just pictures of dogs underwater. Imagine it, a book completely filled with dogs swimming/playing underwater, I think it might be my favorite book I've ever ran across.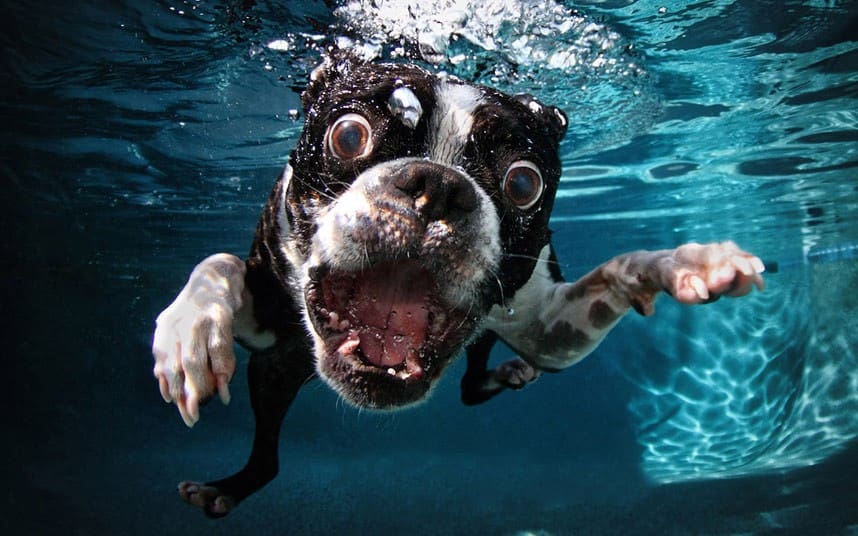 Q. How do you think working at the library will impact your future?
A. I think working at the library has helped me to improve my skills involving paying attention to detail, communication, and leadership, which are useful skills in any type of job or position and also just in everyday life!
Q. When you are not at work or class what are you most likely to be doing?
A. When I'm not at work or class I'm either doing work for a psychology lab here on campus, volunteering at the senior center, doing homework, or hanging out with my friends!
Q. What was the last movie you saw?
A. The last movie I saw in theaters was Bohemian Rhapsody, I highly recommend it!
Q. Since you work at a library here's your obligatory book question: what are your 5 desert island books?
A.
Harry Potter and the Order of the Phoenix (can the whole series count as one book?)
And Then There Were None
Flowers in the Attic
Pride and Prejudice
Gone with the Wind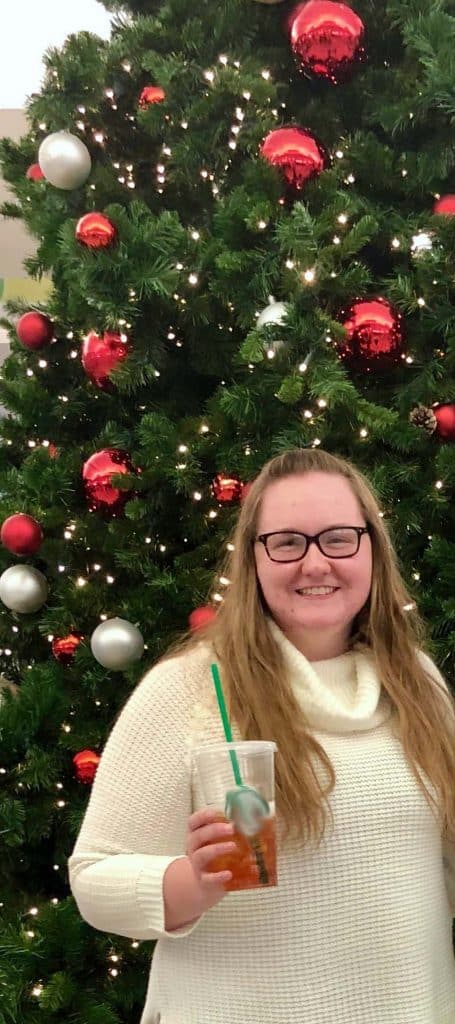 We are all happy for Katelyn and can't wait to see what else she'll achieve. Of all the people in our department who are proud of Katelyn, her supervisor Shelby Strommer is undoubtedly the most proud. Shelby had this to say, "Katelyn holds herself to unwavering high standards, and clearly takes sincere pride in the accuracy and quality of her work. Katelyn is also an excellent leader, and takes time to teach and correct other students in a constructive and supportive way. I can't count how many times I have found myself saying 'I don't know how we would have made it through this [day, week, project, batch of new students, etc.] without Katelyn!' She a valuable part of our department, and I'm so glad her hard work has been recognized with this scholarship."
Congratulations Katelyn!!!