Bringing history to the forefront of creative practice and the art world isn't something that happens much beyond academia and museums. People are often interested in the new, shiny, exciting work (which to be fair is wonderful) that the older, more tactile creative histories often fall to the wayside. In the last few years of research I've conducted in Germany, I have noticed an interest in reviving slow craft and its history. Much of this history involves recognizing the role and cultural impact Jewish craftspeople and artists had on German society as a whole. Not only is this an important conversation, but it is one that so many people are itching to have.
This summer, I am focusing on helping move this history back into the conversation. The first couple of weeks working with the DSP fellowship have provided me with the time to learn how to build the framework for a website. This website will be the face of The Wallach Project, a German nonprofit (Verein) focused on the preservation, education, and reimagination of German Jewish Wallach craft and history. This website will include an archive of objects passed through generations of my (Wallach) family who've been scattered through the world due to WWII. So far, this collection is my greatest challenge. I knew that creating an archive would require hard and tedious work, but I wasn't knowledgeable of the 'behind the scenes' steps required to make a professional archive (metadata, tags, cataloging, etc…). Because this collection of digitized objects is a large part of the Wallach Project, the quality of work must match that of museums and other collections. It is my hope that this collection will act as a resource for further scholarship as well as an access point for members of the Wallach family who have been disconnected from their history.
I realize that 8 weeks is not a ton of time for a project of this caliber. I feel satisfied with the progress that I've made and hold onto my goal of launching the website and archive by the end of the summer. Beyond learning the framework needed for building a website, I have also learned the basics of digital illustration as means of creating logos and text for the website.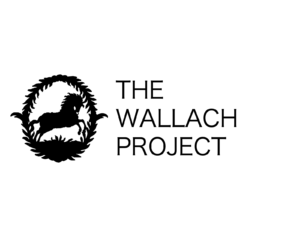 The research for The Wallach Project has been in the works for years and the legal aspects of establishing a German Verein have taken nearly as long. Seeing this project move from thought to reality is incredibly rewarding, and I can't wait to share more with you as things move along.
-Amelia