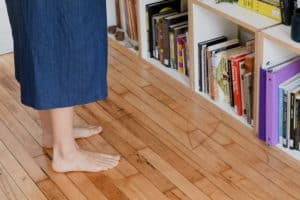 As a writer and scholar from Venezuela, I identify myself from the fringes of my language. For this reason, writing in Spanish while living in the United States is my way of giving order and meaning to the feeling of being adrift I experienced when I decided to leave my country. In her book "Living Between Languages" (2013), writer and professor Sylvia Molloy explained how she had lived her life through the mirrors of bilingualism. She emphasizes that, for her, those who speak only one language know only one world, and everything outside that world comes —perilously— from translation.
With that premise, I had accepted that my life in Iowa City is one of transition and movement. Every year, writers worldwide come to the city to attend programs such as the International Writing Program, the MFA in Spanish Creative Writing, and the Iowa Writers' Workshop. Coming to the United States with a student visa means that you will leave the country once you are done with your programs. For people like me, who need to stay in this country for humanitarian reasons, life in the city starts to be one of a spectator: I stay but I have to see people —and my friends— leave. As the person who stays, I feel the need to capture part of what life was for them in Iowa City: the houses where they once lived, the furniture and the books they have to leave behind, the traces of the space once contained their creative worlds.
For my project entitled "Voces in Iowa," I would like to design a website that recognizes Spanish as a writing language in Iowa City. Since 2019, I have been taking photographs and conducting oral interviews with Spanish-speaking writers who lived in Iowa City to complete their MFAs, and who had come as visiting writers for the International Writing Program. Since then, I have wanted to design and publish a digital project that gathers their creative voices. Through the support of this fellowship, I will create a website that would be part of the library's digital archives, a place that would represent an important legacy from some of the Spanish-speaking writers who found a place to develop their literary universes in Iowa City.
-Oriette D'Angelo