Following the success of last year's pilot program, The University of Iowa Graduate College and the UI Libraries Digital Scholarship & Publishing Studio are excited to announce that 13 graduate students have been selected for the 2018 Studio Summer Fellowship program. These individuals will soon take part in an 8-week course that provides mentored digital scholarship experience, as well as training in skills and tools they will use as they pursue innovative ways of thinking about and sharing their creative endeavors. Below you can read more about new fellows and a description of their proposed projects.
Aiden Bettine, PhD Student, History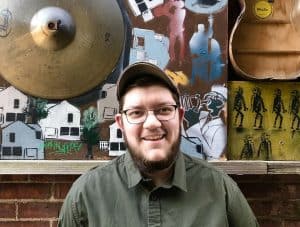 Currently working towards a PhD in History, Aiden Bettine plans to spend this summer building a digital archive for the Transgender Oral History Project of Iowa (TOPI). A driving mission of TOPI is to recognize, collect, preserve, share, and celebrate the lives and stories of transgender and gender non-conforming people across Iowa. Aiden plans to build an archive with multilayered access that provides differing experiences and stories for the public, researchers, transgender people, and gender non-conforming individuals.
Jenna Bonistalli, MFA Student, Dimensional Practice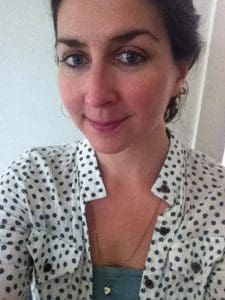 Jenna Bonistalli is an MFA student in Dimensional Practice at the School of Art and Art History. She plans to explore the relationship between craft and digital processes in image capture and fabrication. With this she would like to collect ephemeral data and translate it into programmable patterns for digital embroidery.
Jaclyn Carver, PhD Student, English
Jaclyn Carver plans to create a digital exhibition of the weekly antislavery periodical, The Boston Commonwealth from its inception in September 1862 through the spring of 1865. The exhibition will include a profile of the Commonwealth, short essays about the works presented and their authors, and scans of each work selected.
Katerina Hazell, MFA Student, Center for the Book
Katerina Hazell will work toward mastering the functions of font production software and expand upon past knowledge of coding to create a website. Katerina would like to use these skills to build a digital typeface based on her own historically-inspired calligraphy.
John Jepsen, PhD Student, History
Inspired by past education and hands-on experience, John Jepsen will spend this summer building the Oil Lands Project. This project will be a working archive of oral histories, photographs, and transcripts of oil's booms and busts across the United States.
Ed Keogh, PhD Student, Classics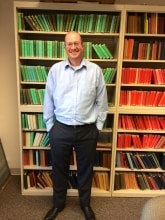 Ed Keogh will spend the summer further developing the Women of Ancient History (WOAH) database. The primary goals will be to update and layer current geographic visualization and illuminate the dataset through interactive visualizations to increase visibility and accessibility of women scholars in a field culturally assumed to contain only men.
Ji Hye Kim, PhD Student, Sociology
A doctoral student in Sociology, Ji Hye Kim plans to build on new statistical methods and her own research that looks at the cognitive structure of adolescents' life goals in the United States and Korea. With this information she will spend her fellowship creating a project that visualizes people's cognitive structures (or mental map) using survey responses.
Brady Krien, PhD Student, English
Working towards a PhD in English, Brady Krien plans to spend this summer developing the database of American environmental periodicals that he began in a past Digital Humanities course. He plans to improve the database currently consists of bibliographical records environmentally-oriented articles published 19th and 20th century periodicals in order to explore, analyze, and visualize the networks that helped foster American environmental writing.
Marc Macaranas, MFA Student, Dance
Marc Macaranas plans to use his research as an MFA Choreographer in Dance to create a Dance For Screens project. The project will incorporate screendance, choreography made for film or video, but will aim to engage the audience as performers themselves rather than taking in the content passively.
Mariana Mazer, MFA Student, Spanish & Portuguese Creative Writing
Ma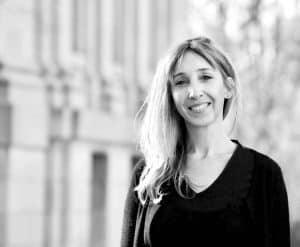 riana Mazer will work on creating an interactive digital map that portrays some of the most important and influential Hispanic writers, poets, essayists and professors who have spent time in Iowa City. The project will consist of a bilingual digital cartography of Hispanic writing and literary influence in the area while providing more visibility to these scholars.
Subin Paul, PhD Student, Mass Communications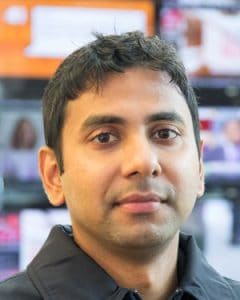 Subin Paul plans to create a multimedia project to document the migration experiences of Indians residing in the Middle East. The goal of the project will be to tell the stories of underrepresented and ordinary migrants and archive these experiences to help provide a holistic understanding of these individuals' lives.
Inga Popovaite, PhD Student, Sociology
Inga Popovaite plans to create an interactive tool that explores status hierarchy within crews who live and work in a space analog facility. The project will consist of a series of animated network graphs that will show how different sociodemographic characteristics (gender, nationality, education, and role in the crew) shape status hierarchy among peers in a simulated Mars mission.
Greg Rozsa, PhD Student, American Studies
Greg Rozsa plans to use the time this summer creating an interactive map of nuclear waste transportation routes to Yucca Mountain that will highlight the risk this endeavor poses to local communities. He believes this project will help at-risk communities comprehend the dangers of this transportation and enable them to raise concerns with local officials and legislators.