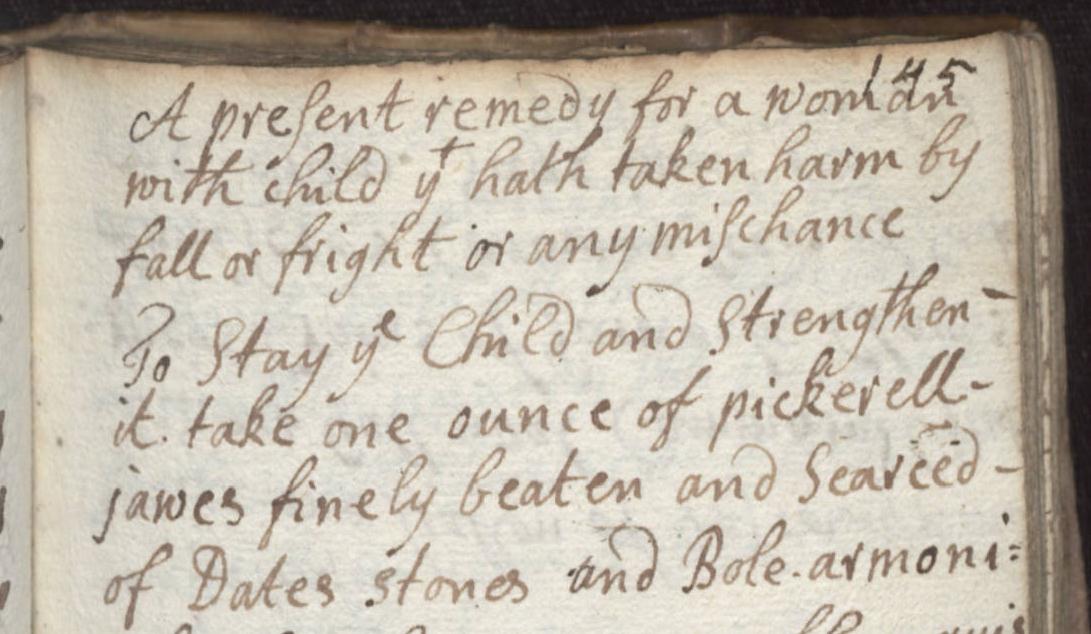 Thanks to the public's voracious appetite for historic cookbooks, the University of Iowa Libraries has recently reached a new milestonetemp for its DIY History crowdsourcing site: 30,000 pages transcribed. An English medical recipe book from 1704 contains the project's 30,000th page, detailing a "remedy for a woman with child taken harm by fall or fright or any mischance." This document, along with hundreds of other historic manuscripts, is now fully searchable due to the efforts of volunteer transcribers from around the world.
In addition to cookbooks, DIY History users have also completed an earlier initiative to transcribe more than 15,000 pages of Civil War diaries and correspondence. To complement those materials, the following collections have been added to the site to help provide researchers with a fuller picture of American life in the mid- to late 19th century:
DIY History: Building the Transcontinental Railroad
Business correspondence and financial papers belonging to railroad baron Thomas Durant, documenting the construction of the transcontinental line that transformed the nation. A colorful and unscrupulous figure best known for the Crédit Mobilier financial scandal of 1872, Durant holds a place in current pop culture as a character in the AMC television series "Hell on Wheels." Typical of his high-pressure style is this note to chief engineer Peter Dey (former owner of University of Iowa's Dey House), who eventually quit the railroad when asked to pad his estimates for work:
"Want preliminary survey at once to make location of starting point. Delay is ruinous. Everything waits for you." — Thomas Durant letter, 1863
DIY History: Iowa Women's Lives
Diaries, letters, and other documents of Iowa women. Currently featured are the papers of Ellen Mowrer Miller (1848-1922), wife of a Civil War veteran and farmer, who recorded her thoughts on a variety of topics including women's suffrage:
"[A neighbor] is very hard against woman voting, 'because, because' was the only argument he could put forth. Was a little tickled at him in the evening, when it was a raining he said, 'Well, Miss Mowrer, now how would you like to be out in the rain at a woman's rights convention.' 'O,' I said, 'the rain is pure, it comes down from heaven you know, refreshes and serves all things.'" — Ellen Mowrer diary entry, 1869
DIY History is the latest public engagement initiative from the University of Iowa Libraries, a staunch supporter of new forms of scholarly publishing, digital humanities, data curation, and open/linked data.