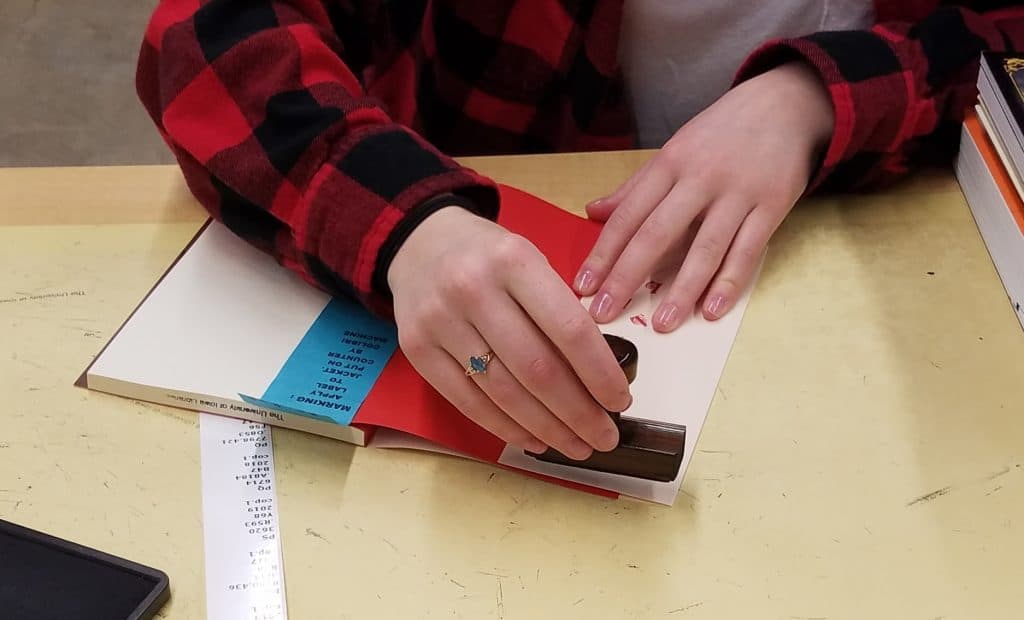 [ezcol_2third]
The Preservation & Conservation department employs 19 students in positions ranging from digitization to book repair to conservation. Within the Marking unit, student employees mark new books to prepare them for patron use. We start by property stamping them, then we insert a security device, and mark them with an adhesive call number label. We also work with other media besides books, including CDs and DVDs. Marking students also work on other preservation projects as they arise.
Oftentimes, I work together with other student employees on these projects. This, along with interviewing Preservation and Conservation employees for blog posts, has allowed me to get to know my coworkers. Fostering work relationships allows for successful collaboration and creates a welcoming work environment.
Additionally, finding a balance between work life and school has allowed me to learn valuable time management skills and how to prioritize tasks. Working as a marking student has taught me attention to detail and how to remain focused on the task at hand. I get the chance to try to do my best work with every new book and each new task.
[/ezcol_2third] [ezcol_1third_end]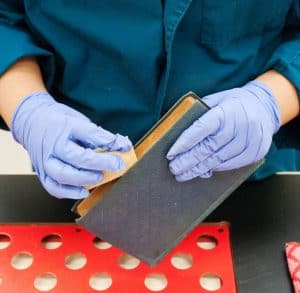 [/ezcol_1third_end]