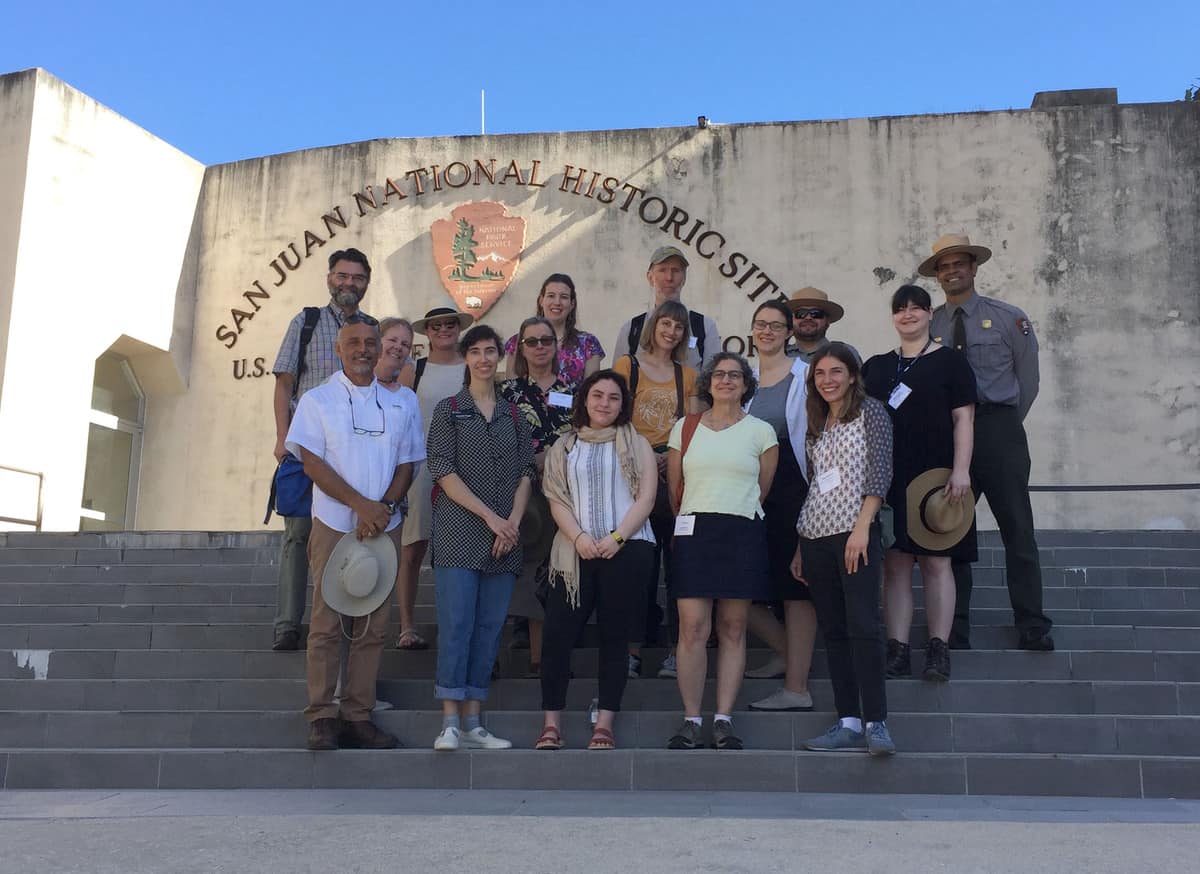 [ezcol_2third] Candida Pagan, project conservator, traveled to Puerto Rico in early February to participate in the Helping Puerto Rican Heritage Project (HPRH).
Puerto Rico faces specific preservation challenges due to the tropical climate. Salt and humidity, along with more catastrophic weather like hurricanes, pose issues for institutions that house archives and collections. HPRH seeks to educate participants about conservation efforts in Puerto Rico while also advising conservators about care and preservation of their collections.
During HPRH, Pagan and the other participants toured a number of cultural heritage sites including the San Juan National Historic Site, Museo de Arte de Ponce, and the Hacienda Buena Vista, a living history museum whose coffee crops were damaged during Hurricane Maria. Participants also toured the Materials Characterization Center at the University of Puerto Rico's Molecular Science Research Center. The Project included a symposium at the Fundación Luis Muñoz Marín, during which Pagan presented on basic book care and conservation. The presentations were followed by a Q & A, one of many sessions that Pagan enjoyed throughout her time with HPRH. The final day was a work day at Casa Blanca followed by a tour of La Casa del Libro for book and paper conservators.
"There are a lot of people who care about the preservation of cultural property and history," Pagan said. "There are over 500 years-worth of historical artifacts from the time of Spanish and US governance, and a rich archaeological history that tells us about the lives of indigenous people before then." [/ezcol_2third] [ezcol_1third_end]
[/ezcol_1third_end]