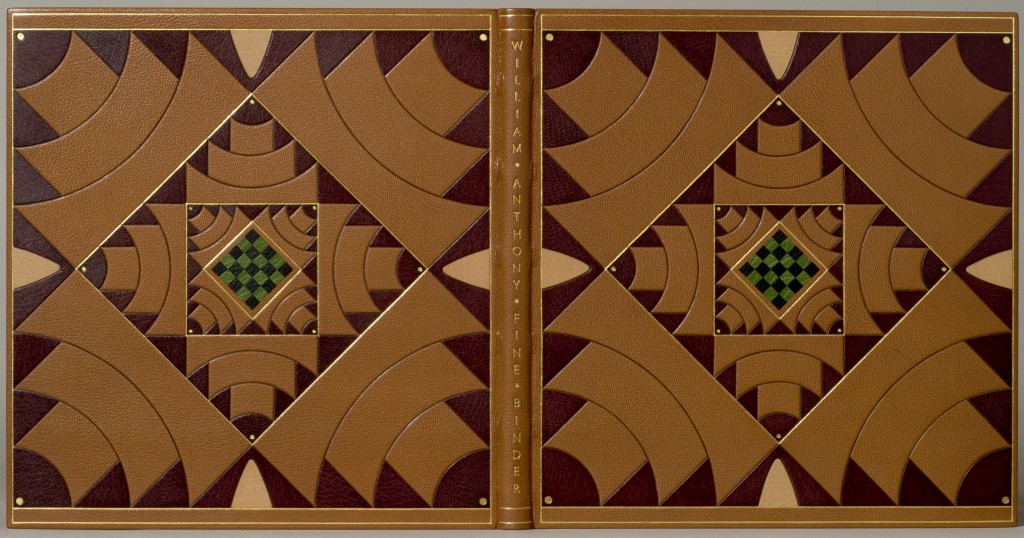 Two events will mark the closing of the UI Libraries Conservation Lab's 30th anniversary celebration: a reception for the Midwest Guild of Bookworkers Exhibit Plainly Spoken, and an auction of fine bindings, to benefit the William Anthony Conservation Fund. The festivities will take place in Special Collections, 3rd floor of the Main Library, on November 13th from 6-8pm.
• The exhibit, Plainly Spoken, features 17 fine bindings from Guild members who were inspired by Julia Miller's Publication, Books Will Speak Plain. The exhibit runs from August 14-November 30 in Special Collections.
• The Auction will feature fine bindings from "alumni" and friends of the Conservation Lab, including Mark Esser, Pamela Spitzmueller, Gary Frost, Penny McKean, Anna Embree, Emily Martin, William Minter, Lawrence Yerkes, Bill Voss, Caitlin Moore, and handmade tools from Shanna Leino. In the coming days we will be posting biographies and images from all the auction participants — stay tuned!
Proceeds from the auction will benefit the William Anthony Conservation Fund, which supports ongoing conservation activities and special projects. More details are available at http://www.lib.uiowa.edu/preservation/30years/.