The University of Iowa Graduate College and the UI Libraries Digital Scholarship & Publishing Studio are excited to announce that 14 graduate students have been selected for the 2020 Studio Summer Fellowship program. These individuals will soon take part in an 8-week course that provides mentored digital scholarship experience, as well as training in skills and tools they will use as they pursue innovative ways of thinking about and sharing their creative endeavors.
This year will be a new experience for us all as we navigate life through the COVID-19 pandemic, pushing many of us to work from our homes and physically isolated from others. We're confident, with the help of technology this will still provide us the opportunity to collaborate with these students and their projects. Below you can read more about the fellows and a description of their proposed projects.
Myat Aung, PhD Student, Art History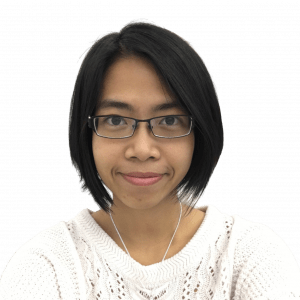 Myat Aung plans to use this fellowship to create a 3D model of a water display in Rome commonly known as the "Auditorium of Maecenas" to explore its architectural and visual elements, spatial sequences, and sensorial experiences. She will then do a comparative analysis between this model and one she made previously of the fountain in the Villa San Marco located along the Bay of Naples to contextualize the relationships between the two.
Andrew Boge, PhD Student, Communication Studies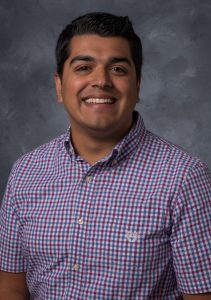 Andrew Boge's goal is to create a non-linear digital timeline and archive that catalogues major moments within the reparations debate and histories of anti-Black violence in the United States.
Laurel Carlson, PhD Student, American Studies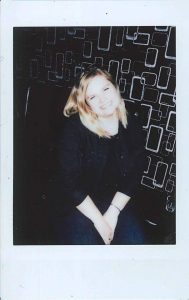 This summer, Laurel Carlson will be working on a project that explores the gendered and racialized politics of the Academy Awards, more commonly known as the Oscars. This project will include a website with data visualization and video essays that could be used as a way to educate a general audience but also as pedagogical tools for a gender studies or media studies audience.
Dominic Dongilli, PhD Student, American Studies and Gender, Women & Sexuality Studies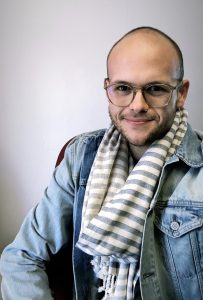 Dominic Dongilli's fellowship supports his digital exhibition project The Midwest Is Easy to See. This interactive exhibit will explore the spatial poetics and affective geographies of American Midwestern cultures by re-situating the "place" of art exhibition within the actual physical spaces of the American Midwest.
Leticia Fernandez-Fontecha, MFA Student, Spanish Creative Writing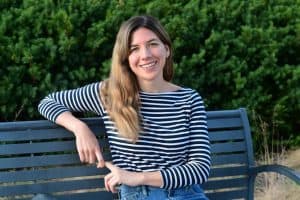 As a Studio Fellow, she plans to develop a new approach to illness narratives through an investigation of the intersection of pain and exile. Here, the specific focus will be the artistic development of the Cuban artist Ana Mendieta, during her stay in Iowa City as a graduate student and teacher, and how she communicated the pain of exile and displacement in her ritual performances. The main goal of the project is to create a website called After the Illness which would include information about the work developed during the project and about its progress. This platform will give more visibility to a topic that is central to Iowa City identity, that of exile and the consequences of exile, and also make this information more accessible to the public.
Amelia Gramling, MFA Student, English
By pairing the antithetical industries of coal mining and tourism, Amelia Gramling will investigate how both work to create a relationship between the residents of Kentucky and the land they inhabit that is directly antagonistic to the health, safety, and longevity of the people and the environment.
Max Lieberman, PhD Student, Anthropology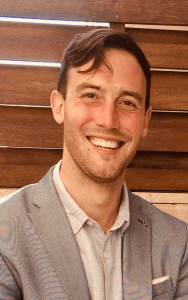 Max Lieberman's current research focus concerns the bison herds of Yellowstone National Park. This summer, he will be working to map migration patterns of the Yellowstone bison herds using GIS software, seeking a better understanding of when and where bison are migrating onto public and private land surrounding the national park.
Yuija Lyu, PhD Student, Sociology
During this fellowship, Yujia Lyu will conduct machine-learning-based text analysis on newspaper articles that include the use of "sense of control" to explore the media discourse of personal control and its change over the years. The project will produce interactive network visualization of themes and concepts related to personal control using Python.
Jennifer Marks, PhD Student, History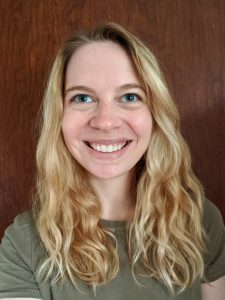 Over the summer, Jennifer Marks will build a digital map of animal-powered transportation networks in Chicago during the 1872 Equine Influenza Epizootic. She hopes to use this map to better understand how animal laborers circulated through the urban environment and in doing so, spread disease, shaped transit technology, and altered animal welfare beliefs.
Ruvarashe Masocha, PhD Student, History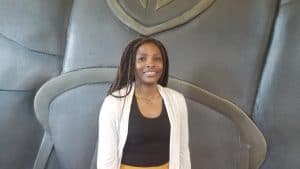 Ruvarashe Masocha plans spending the fellowship to create a map that juxtaposes migration patterns in colonial Southern Africa against the existing economic, political and social dynamics between 1914 and 1950. The overall goal is to present the labor migrants not just as a resource, but as human beings who made conscious decisions that affect the regions' social integration up to date.
Hansini Munasinghe, PhD Student, Sociology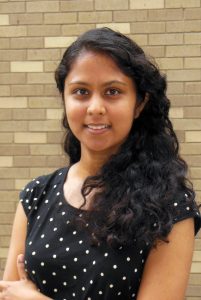 This summer, Hansini Munasinghe will compile data and create visualizations about visa statuses issued within the US immigration system. This project will serve as the foundation of her dissertation, which examines how restrictions imposed by visa statuses shape the lives of immigrants and their families.
Kofi Opam, MFA Student, English
Kofi Opam plans to use this summer fellowship to create a short VR video essay that conveys the visceral nature of racism when it is directed at a person of color experiencing a health emergency. This would allow Opam to learn skills to create fully-immersive digital essays, portable stories that can be played across platforms.
Nicholas Stroup, PhD Student, Higher Education and Student Affairs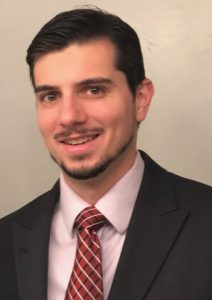 Nicholas Stroup will use the Studio Summer Fellowship to launch a digital visualization of enrollment changes at public universities in the Republic of Kosovo from 2012-2019. This tool will help tell the story of the rapid growth of Kosovo's higher education infrastructure and the subsequent accreditation challenges that have threatened access to high-quality postsecondary education.
Jihye Park, PhD Student, Sociology
During this fellowship, JJ Park will work on her research regarding gender differences in the U.S. incarceration since the 1970s. To be more specific, her study will examine the roles of political conservatism, economic downturns, and welfare changes in male and female incarceration rates over time across the 50 states.