Two collections in the Iowa Digital Library, University of Iowa Alumni Publications and University of Iowa Yearbooks include over 40,000 pages of campus history.  Locating a specific name or event would be a challenge, but Optical Character Recognition (OCR) technology allows the collections to be full text searchable.
The name George Stout has been in the news a lot lately as the basis for the lead character in the movie Monuments Men.  A 1921 graduate of what was then the State University of Iowa (SUI), he also makes several other appearances in the both the yearbooks and alumni publications.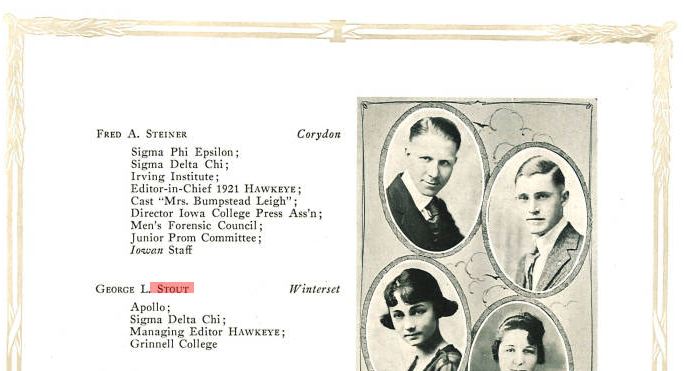 Stout is listed among the artists of the humor publication Frivol, which while unfortunately not digitized, is available in the University Archives' Student-produced Publications and Newsletters Collection.
Stout is also mentioned in the March 1921 issue of the Iowa Alumnus for delivering a short address for Foundation Day, the UI's 74th birthday.  While there's no accompanying picture for this event, the IDL collection Iowa City Town and Campus Scenes includes several photographs from earlier Foundation Days.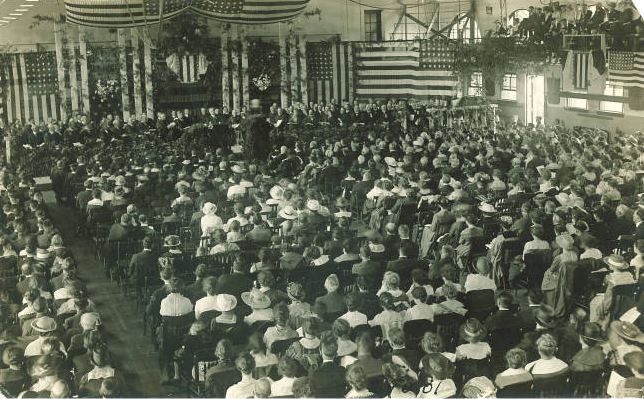 Finding information in Iowa Digital Library text collections is made simple through OCR and word highlighting.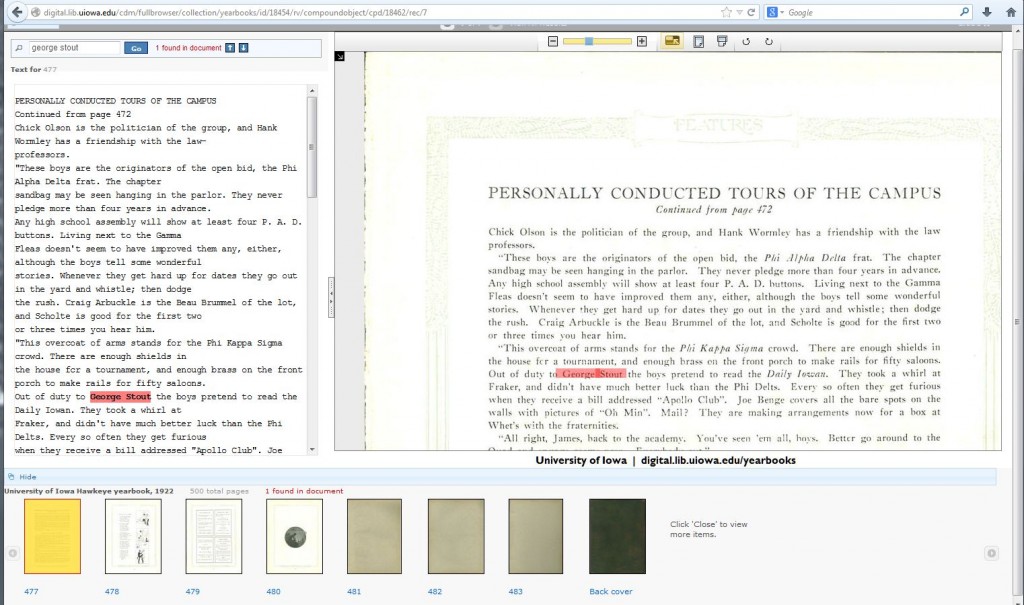 Enjoy more than a million digital objects created from the holdings of the University of Iowa Libraries and its campus partners. Included are illuminated manuscripts, historic maps, fine art, historic newspapers, scholarly works, and more. Digital collections are coordinated by Digital Research & Publishing.