An interpretive exhibit of history of communal book making includes a reconstruction of a printing and binding shop at Middle Amana. This site is opened from 10 to 4 on Saturdays.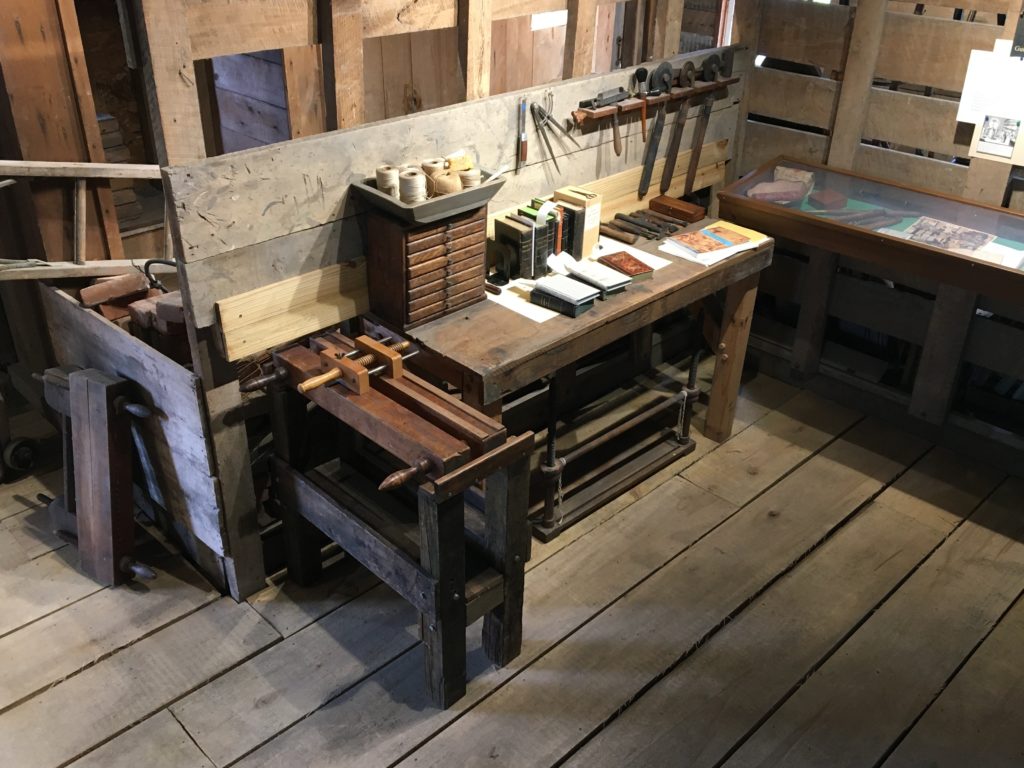 The long and continuing Amana book publishing program aligns with a Protestant dedication to literacy, scriptural interpretation and individual spiritual experience. Book-making was accentuated among communal Inspirationists who believed in the classical mediation of aurality, orality, transcription, fair copy inscription, type composition, printing and binding to capture and "bring to light" spontaneous, entranced instruction of the Werkzueng. These spontaneous messages of spiritual guidance could only be shared by skilled transmission and skilled book making.
Student participation in this interpretive program is invited. Contact Gary Frost for more information.