Each week we will highlight one of the many databases we have here at the Pomerantz Business Library.
The database: Redbooks
Redbooks includes over 10,000 Advertising Agencies with accounts, specializations, billings by media, and contact information for personnel. Advertiser profiles for companies are also included.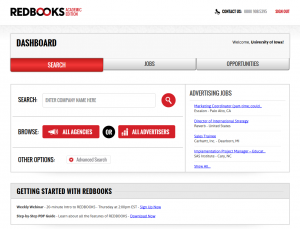 Where to find it: You can find it here, and under R in the databases A-Z list.
Use it to find:
Advertising Agencies
Ad Agencies' accounts / clients
Advertiser profiles
Contact information
News about Ad Agencies
Tips for searching:
Use the search bar at the top to search by Ad Agency or client
Browse by: Ad Agency OR Advertisers
Use the Advanced Search to search by: advertising expenditure, brand, target market, industry codes, etc.
Once in a profile, use the tabs across the top: key contacts, clients, social media, news
View the super useful PDF help guide here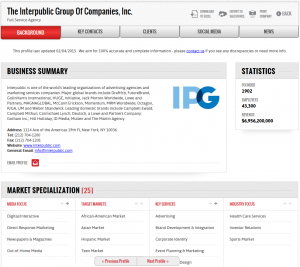 Want help using Redbooks ? Contact Willow or Kim and set up an appointment.