Each week we will highlight one of the many databases we have here at the Pomerantz Business Library.
The database: Business & Economics Portfolio (The Conference Board)
Where to find it: You can find it here, and under B in the databases A-Z list.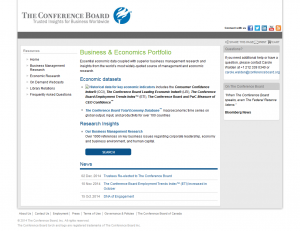 Use it to find:
"Essential economic data coupled with superior business management research and insights from the world's most widely-quoted source of management and economic research." (from the website)
Economic data sets, including: Historical Data for Key Economic Indicators, the Conference Board Total Economy Database (macroeconomic time series on global output, input, and productivity for over 100 countries)
Business Management Research publications database. Topics covered include: Consumer Dynamics, Corporate Governance, Global Value Chains, Labor Markets, Risk Management, Sustainability, etc.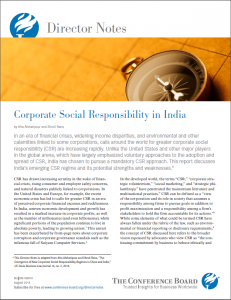 Tips for searching:
Search Business Management Research by clicking on the search button
Browse by topic unless you know the report title or number
You can also do a keyword search, but it only searches within titles
Reports are listed with most recent at the top
Want help using Business & Economics Portfolio ? Contact Willow or Kim and set up an appointment.