Each week we will highlight one of the many databases we have here at the Pomerantz Business Library.
The database: eMarketer
Where to find it: You can find it here, and under E in the databases A-Z list.
Use it to find:
Daily research articles, analyst reports, and  e-business and online marketing statistics, aggregated and analyzed from over 2,800 sources.
Market research and trend analysis on Internet, e-business, online marketing, media and emerging technologies.
Ad spending, demographics, media-usage, retail and e-commerce
Lots of charts, graphs, and other visual depictions of data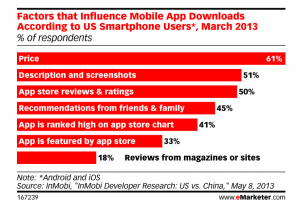 Tips for searching:
Browse by: Topic, Chart type, or Year
Use the top search bar or the advanced search
Use the tabs to select content type: Report, PPT, Article, Chart, Interview
Video: View a video about eMarketer below.
http://www.youtube.com/watch?v=K4RYvj-dvOQ
Want help using eMarketer? Contact Willow or Kim and set up an appointment.