Each week we will highlight one of the many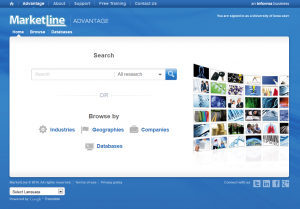 databases we have here at the Pomerantz Business Library.
The database: MarketLine Advantage (formerly known as DataMonitor)
Where to find it: You can find it here, and under M in the databases A-Z list.
Use it to find:
Industry analyses (by industry and geography)
Company reports (including SWOT analyses)
Company News
Country analysis reports
Country Statistics
Case Studies
Financial Deals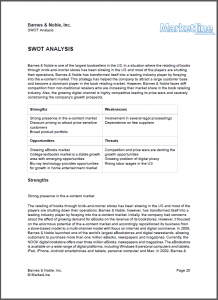 Tips for searching:
Use the search bar and select "All research" or limit to "Case Studies", "Companies", "Company News", "Countries", "Financial Deals", or "Industries"

You can also browse by – "Industries", Geographies", "Companies", or "Databases"

Once you have done a first search, use the right sidebar to refine your search.
Demos: The following demo can be viewed on YouTube:
https://www.youtube.com/watch?v=TPmab81RX7I
Want help using MarketLine Advantage? Contact Willow or Kim and set up an appointment.