Each week we will highlight one of the many databases we have here at the Pomerantz Business Library.
The database: World Bank eLibrary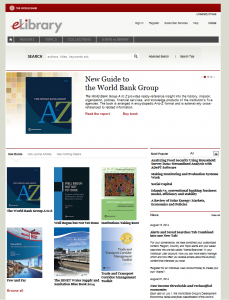 Where to find it: You can find it here, and under W in the databases A-Z list.
Use it to find:
Information on global issues including development policy, finance, health, education, climate change, aid effectiveness, and poverty
World Bank flagship and annual publications
Data publications
Regional and thematic series
Training manuals and handbooks
Working papers
Journal articles
Tips for searching:
Use the quick search bar or do an Advanced Search
Filter using the right-hand options
Filter by: content type, topic, region, country, keyword, author, publication date, journal
Demos: Check out the following demo: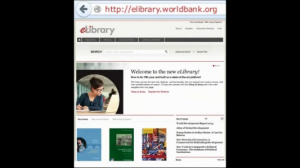 Want help using World Bank eLibrary? Contact Willow or Kim and set up an appointment.