Each week we will highlight one of the many databases we have here at the Pomerantz Business Library.
The database: Global Commodities: Trade, Exploration & Cultural Exchange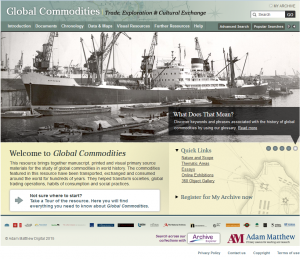 Where to find it: You can find it here, and under G in the databases A-Z list.
From their website: "This resource brings together manuscript, printed and visual primary source materials for the study of global commodities in world history."
Use it to find:
Primary source material
Price data visualizations, Energy data visualizations, Interactive maps, Historical maps
Thematic areas include: Advertising & Consumption, Art & Literature, Cultivation, Ecology & Environment, Exploration & Discovery, Health & Welfare, Politics & Empire, Production, Social Practice, Trade & Commerce, and Transportation
Commodities explored include: Chocolate, Cotton, Coffee, Fur, Opium, Oil, Porcelain, Silver & Gold, Spices, Sugar , Tea, Timber, Tobacco, Wheat, Wine & Spirits.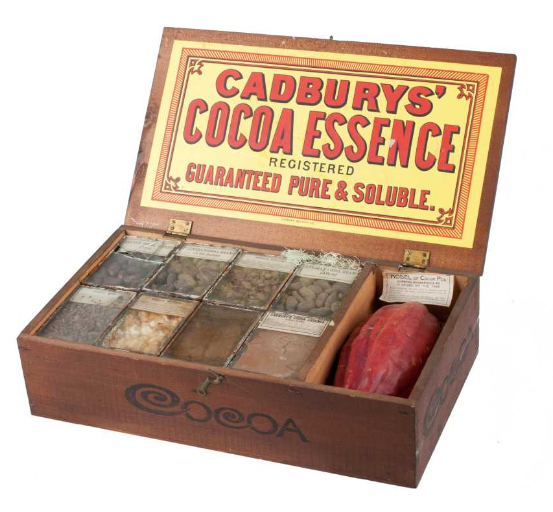 Tips for searching:
Use the tabs across the top to explore: Documents, the Chronology, Data & Maps, Visual Resources & Further Resources
Use the search bar in the top right hand corner
There are also Advanced Search and Popular Searches options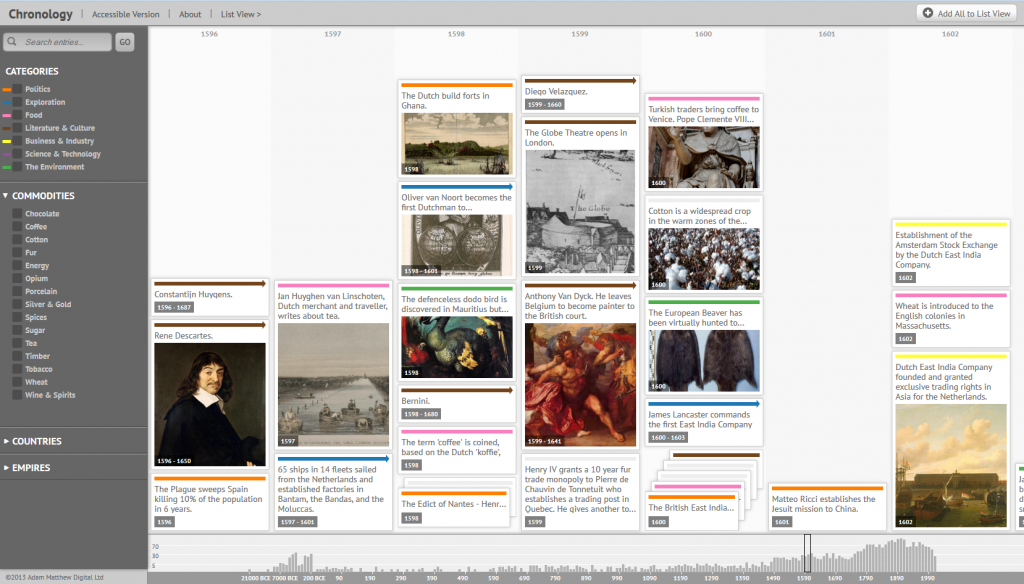 Chronology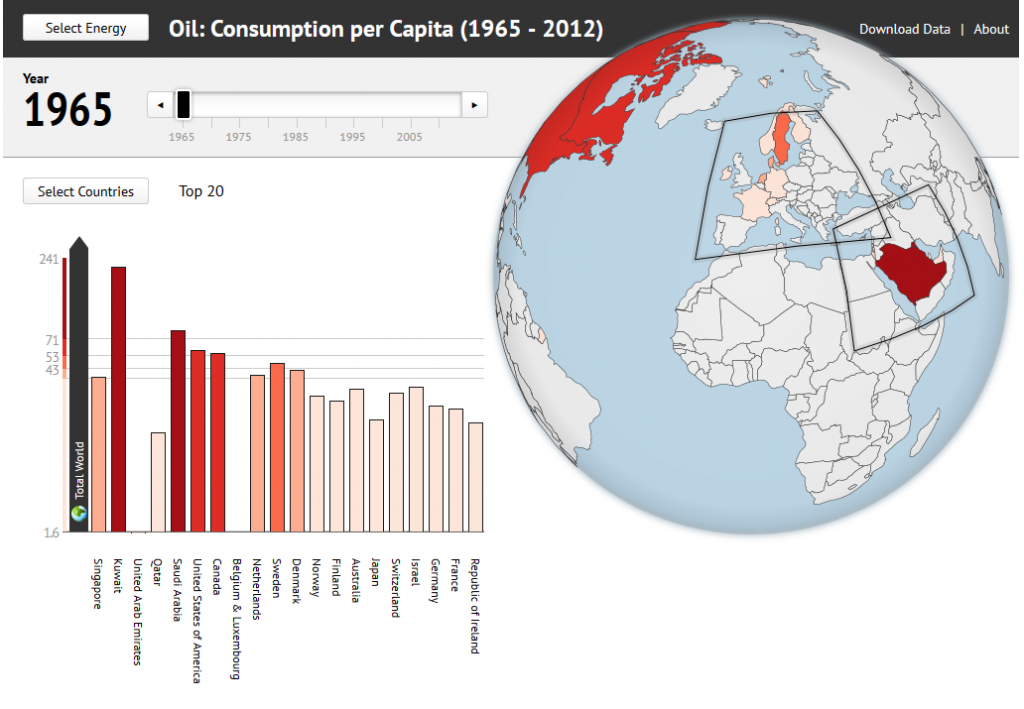 Energy Visualization
Want help using Global Commodities? Contact Willow or Kim and set up an appointment.