The database: Vault
Where to find it: You can find it here, and under V in the databases A-Z list.
Use it to find:
Internship information
Company info, rankings and reviews – includes info such as: geographic reach, operations, sales and marketing, financial performance, strategy, competitors, and company news
Information on Industries and Professions. Industry info includes: overview of the industry, background, structure, outlook, and resources and associations.
Resume, Interviewing, Cover letter, Networking tips and advice
Tips for searching:
Use the search bar on the top right
Select Companies at the top to see a list of companies by industry or search for a specif company
Select Internships at the top to search for internships and see lists of internships
Select Schools at the top to see rankings of Undergraduate, Business Schools or Law Schools, or to search for a specific school.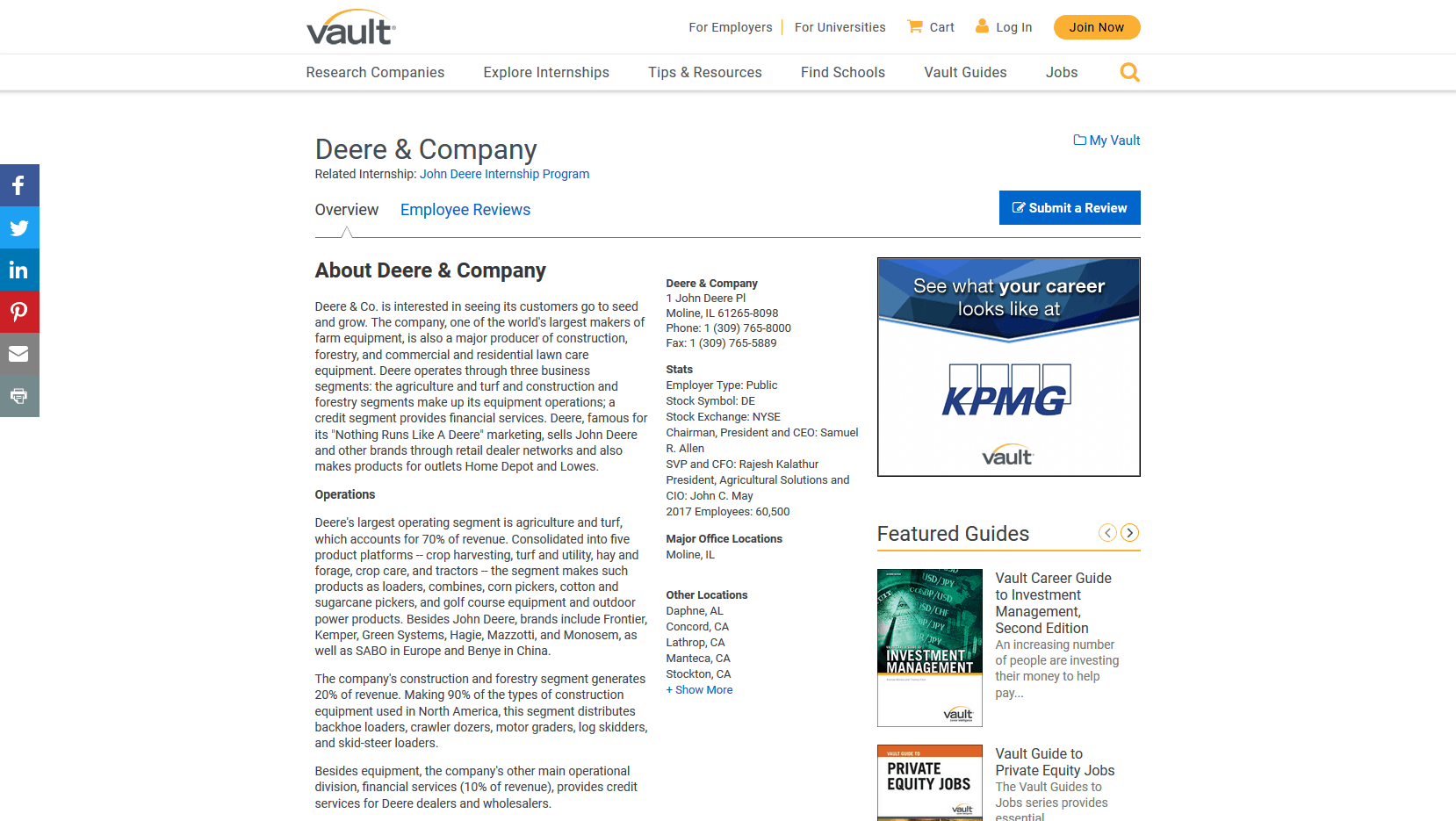 Want help using the Vault? Contact Willow or Kim and set up an appointment.