Each week we will highlight one of the many databases we have here at the Pomerantz Business Library.
The database: Simply Map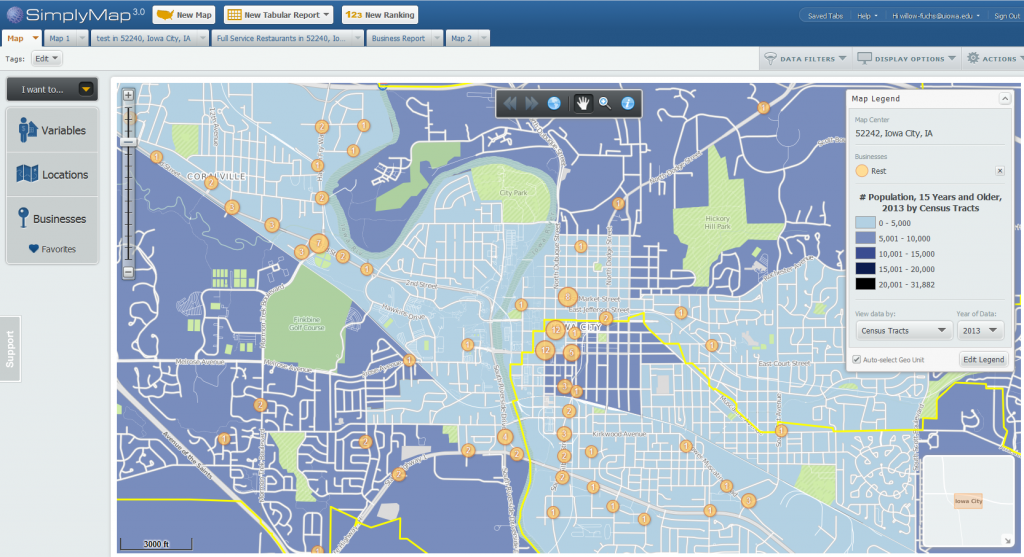 Where to find it: You can find it here, and under S in the databases A-Z list.
Use it to find:
An array of data that can be applied to maps (from all of the USA to Census tracts and block groups)
More than 75,000 data variables related to demographics, employment, housing, market segments, businesses, consumer spending, brand preferences, and public health.
Plot business using: business names, NAICS / SIC codes, sales volume, and number of employees
Business information, including address, sales, volume, number of employees, and contact information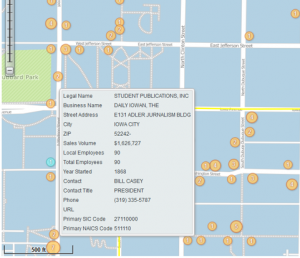 Tips for searching:
Use your UI email address to create an account and save whatever you are working on.
Create a new map, tabular report, or ranking by clicking the top buttons
Select your variables (must select a variable), locations, and businesses on the left, or use the the map, report, or ranking "Wizard" to guide you through
Take note of the tabs on the top right (data filters, display options, and actions)
Demos: Demos can be viewed directly in SimplyMap – just go to help in the top right hand corner, or click below.
Want help using SimplyMap? Contact Willow or Kim and set up an appointment.