The Biz Hub has opened in the Business library's 3rd floor. The Biz Hub is a multi-service space that includes library services, the business writing center, tutoring services, and a café.
See photos of the beautiful new area below.
Here is a clip of the Library BEFORE updates.
Here is a clip AFTER renovation.
Service Desk
Computer Access
Café … coffee, smoothies, and pastries!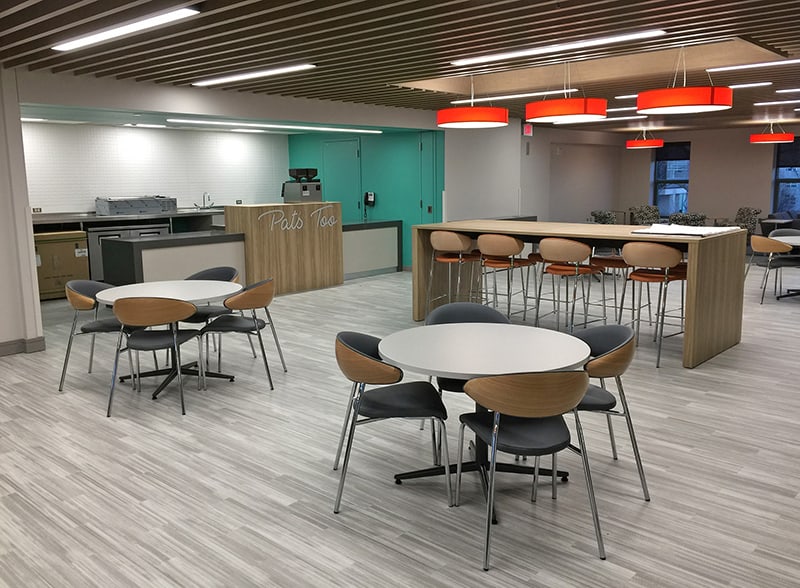 Fireside Study
Personal Study