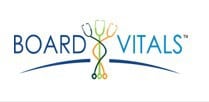 Board Vitals is an exam preparation database. At this time, Hardin Library has subscribed to question banks for: Dermatology, Emergency Medicine, Neurology Shelf Exam, OB-GYN Shelf Exam, Otolaryngology, Pathology, Psychiatry, Psychiatry Vignettes, Child and Adolescent Psychiatry, and Radiology.
According to Board Vitals: "we provide up-to-date explanations from the literature with our answers and give you detailed feedback and assessment of your progress broken down by subject areas. With each question you can see how you compare to your peers, and gauge the difficulty of the question by what percentage of your peers answered it correctly or chose the same option you did."
To use Board Vitals, you will need to:
Access Board Vitals via the health science resources page: http://www.lib.uiowa.edu/hardin/eresources/
Click the link that says "If Signing Up for the First Time, Click Here."
Fill out the form and you are ready to go.
You will have the option to select an area and then build a custom exam. The number of questions available is listed, and you can choose between a review or a timed exam. The reviewed exam provides explanations whether you answer the question or not. It will also show you how many exam takers correctly answered the question.
You can choose to answer between 1-50 questions, and, once you've used the resource, you'll notice that you can choose to answer new questions, all questions, or incorrect questions.
Board Vitals is only one of the resources that Hardin Library provides for exam preparation. To find out about other resources, check out our Board Review Materials LibGuide http://guides.lib.uiowa.edu/boardreview
As always, please feel free to contact us http://www.lib.uiowa.edu/hardin/contact if you have any questions, comments, or concerns.