Join us for Beekeeping 101 at the Sciences Library for an all-ages beekeeping talk and activities on Tuesday, July 31, 2-4 pm!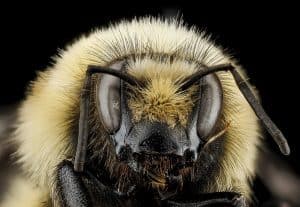 2-3 PM (Sciences Library room 102): Jim Davis of the East Central Iowa Beekeepers will give a talk on the management of bees, why bees are important, and what you can do to help all bees.
2-4 PM (Sciences Library courtyard): The Iowa City Science Booster Club will lead activities for learning about bee diversity and the bee waggle dance.
Free and open to the public. Refreshments provided.
Individuals with disabilities are encouraged to attend all University of Iowa-sponsored events. If you are a person with a disability who requires a reasonable accommodation in order to participate in this program, please contact Laurie Neuerburg in advance at 319-467-0216.