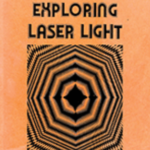 The UI Libraries has free trial access to the AAPT Book Archive collection for one year. The AAPT Book Archive collection includes 34 titles originally published in print between 1977 and 2017. In partnership with the American Association of Physics Teachers (AAPT), AIP Publishing digitized a backlist of classic texts, making the full text available in HTML online for the first time.
Titles include Exploring Laser Light by T. Kallard, Amusement Park Physics (2nd Ed.) by Clarence Bakkenand, Making Contributions: An Historical Overview of Women's Role in Physics.
The free trial access will end September 4, 2021. Please send any feedback about the AAPT Book Archive collection to Laurie Neuerburg.