In 1869, chemist Dmitri Mendeleev discovered patterns among elements that led him to arrange elements according to their properties into the very first periodic table.
Several years later in 1885, the Periodische Gesetzmässigkeit der Elemente nach Mendeleiff was created, which was recently found at the University of St Andrews. This is thought to be the oldest surviving periodic table in the world!
Now, 150 years later after Mendeleev's discovery, the UN and UNESCO have declared 2019 to be The International Year of the Periodic Table. Learn about each of the elements through IUPAC's interactive Periodic Table!
Would you like to read more about the Periodic Table? Check out some of our books:

The Periodic Table and a Missed Nobel Prize

Facilitating Conceptual Change in Students' Understanding of the Periodic Table

Periodic Table: A Very Short Introduction
Here is a version of the Periodic Table showing endangered elements: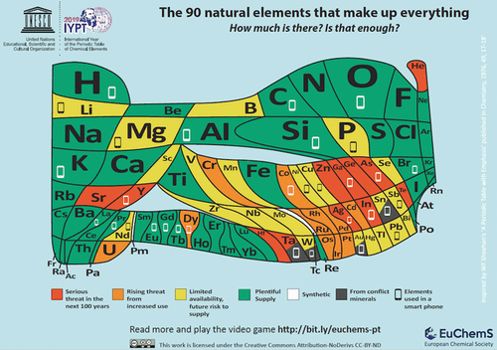 Elements marked with gray are from conflict minerals, all of which are used in smartphones. Elements in red are the most at risk of running out. Would you miss any of these elements if they were gone? Is there more that we can do to recycle and reuse these naturally-occurring elements?
Here is the most up-to-date version of the Periodic Table: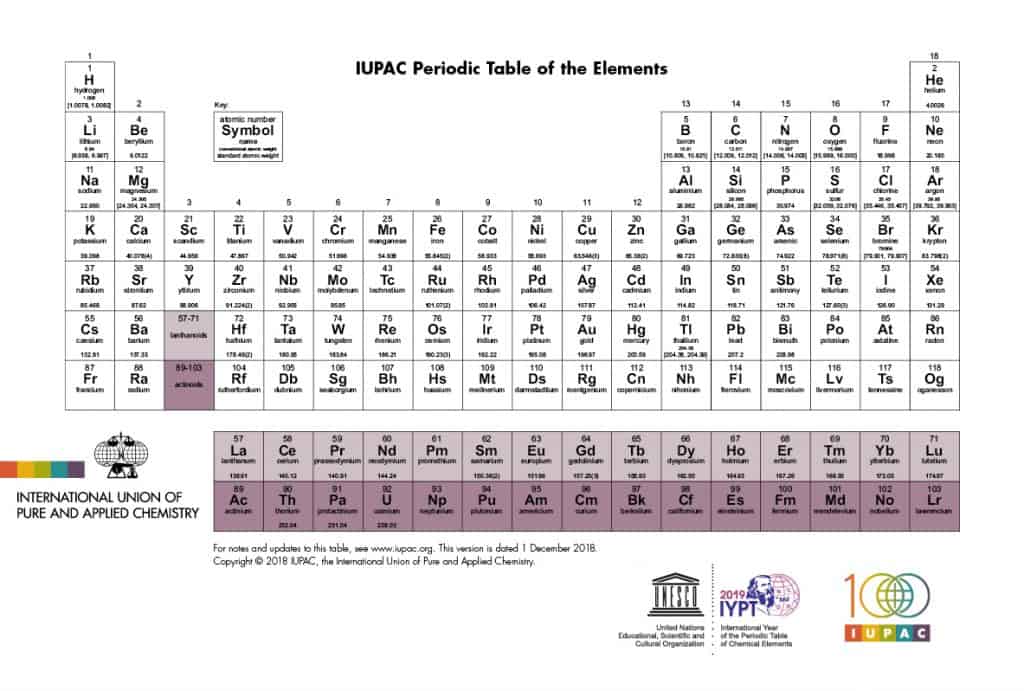 There are now 118 elements, and the newest elements are nihonium (Nh), moscovium (Mc), tennessine (Ts), and oganesson (Og). These four new elements were created synthetically.
Interested in a competing for a limited edition Periodic Table signed by a Chemistry Nobel Laureate? Take IUPAC's Periodic Table Challenge and enter their Nobelium Contest for a chance to win!