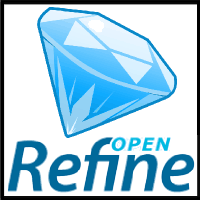 Cleaning up messy data with OpenRefine
Wednesday, April 4 at 11:30am – 12:30pm
Sciences Library room 102
Description: Do you record and work with data in spreadsheets or tabular files? You can save yourself a lot of time by using OpenRefine to review and clean up spreadsheet or tabular data. OpenRefine is free software that makes it easy to identify and fix problems in data. Automated functions easily and quickly handle common problems, such as splitting cells that contain multiple data values, detecting duplicates and typos, standardizing date formats, and trimming extra spaces from cells. OpenRefine also keeps track of all your steps, so you can easily reuse them or undo them if necessary.
Requirements: This is a hands-on session, in which you will use the software to review and edit data. Please bring your own laptop to the session, with OpenRefine installed. Installation instructions: https://github.com/OpenRefine/OpenRefine/wiki/Installation-Instructions
Our workshops are open to everyone and there is no need to register. If you have any questions, please contact Sara Scheib.