No need to stress out about Finals Week, the Sciences Library has you covered! Our quiet study spaces will be open 1 – 5 PM on Saturday, 1 – 10 PM on Sunday, 8:30 AM – 10 PM Monday through Thursday, and 8:30 AM – 5 PM on Friday.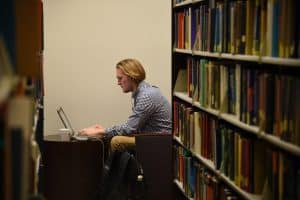 When you need some brain fuel, help yourselves to our free coffee and tea, and make sure to try Pam's famous homemade mini-brownies!

And when you need to take a break, we have building toys like Legos and K'Nex, card games like UNO and Phase 10, and coloring/activity pages to help you relax.

Good luck with finals! You've got this!