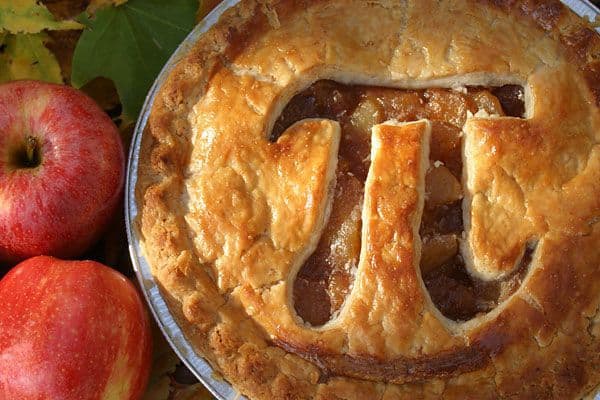 Celebrating Pi Day!
Monday, March 21
at 1:59 pm
 
Sciences Library – 120 Iowa Ave
(across from Joe's Place between Biology Building and Phillips Hall)
Pi Day flyer
This is your chance to see all that the Sciences Library has to offer, while enjoying a slice of pie and refreshments!
 Pi, Greek letter (π), is the symbol for the ratio of the circumference of a circle to its diameter. Pi Day is celebrated by math enthusiasts around the world on March 14th. Pi = 3.1415926535… (We are celebrating on Monday, March 21st due to Spring Break). Please contact Kari Kozak (kari-kozak@uiowa.edu or 5-3024) or Leo Clougherty (leo-clougherty@uiowa.edu or 5-3083) for more information. 
Hope to see you there!