Each week we will highlight one of the many databases we have here at the Pomerantz Business Library.
The database: Factiva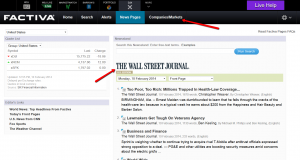 Where to find it: You can find it here, and under F in the databases A-Z list .
Use it to find:
Journal articles
Trade and industry publications
Newspaper articles (including the Wall Street Journal)
Historical stock prices
Company Reports (public companies)
Tips for searching:
Use the search box to quickly find news articles
Use the "Company/Markets" tab, and select Company for a quick company search
Want to become an expert Factiva searcher? See their "Tip of the month"
Demos: The following demos on searching Factiva can be viewed on youtube.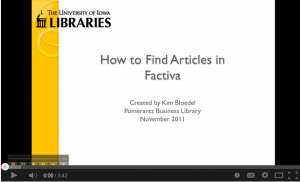 Want help using Factiva? Contact Willow or Kim and set up an appointment.