Each week we will highlight one of the many databases we have here at the Pomerantz Business Library.
The database: Mergent Historical Annual Reports (available in Mergent Archives)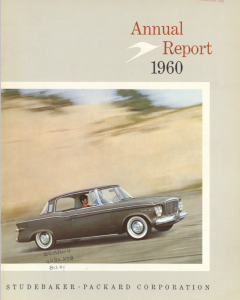 "Dating back to the mid 1800's, Mergent's Historical Annual Reports collections offers over 1,000,000 documents available in .PDF format for the United States, Canada and Europe. Access an extensive library of high-quality historical documents featuring rich textual details and in-depth analyses on thousands of global companies."
Where to find it: You can find it here, or under "M" on the Databases A to Z page.  Note: Mergent Historical Annual Reports are within the Mergent Archives platform.
Use it to find: Public company annual reports and various other company documents.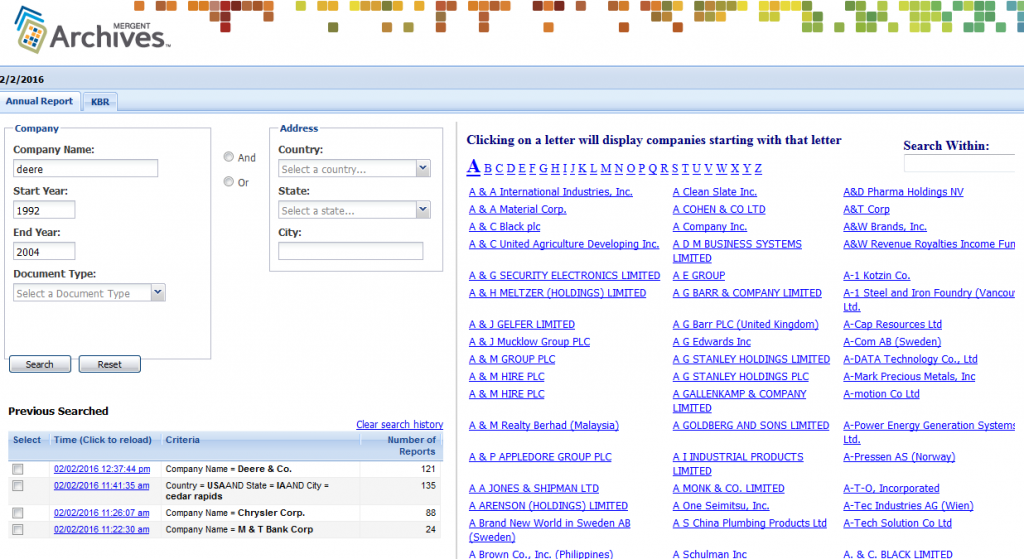 Tips for searching:
Basic: Enter the company name, specify the date range of interest (optional), and identify the type of document you are looking for: annual report, 10-K, etc. (optional).
Alternatively, to find reports for companies from a specific city/town, choose the "Or" option and select the desired country, state, and city.
Advanced: combine these two elements by including company name, date range, document type, and location information.
Browse alphabetically by company name from the main search page.
On a related note: be sure to look at our recent profile of another great source for public company annual reports: ProQuest Historical Annual Reports.
Want help using the Mergent Historical Annual Reports database? Contact Jim or Kim to set up an appointment.