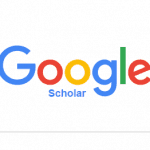 In order to find full-text articles, please change some settings in Google Scholar.   This change is necessary due to the libraries moving to a new electronic management system called UILink.
1. Please use the library link to Google Scholar, so you can be identified as a University of Iowa affiliate. 
http://purl.lib.uiowa.edu/GoogleSch
2.  Click on Settings in Google Scholar.
3.  Select Library links and uncheck boxes under the search bar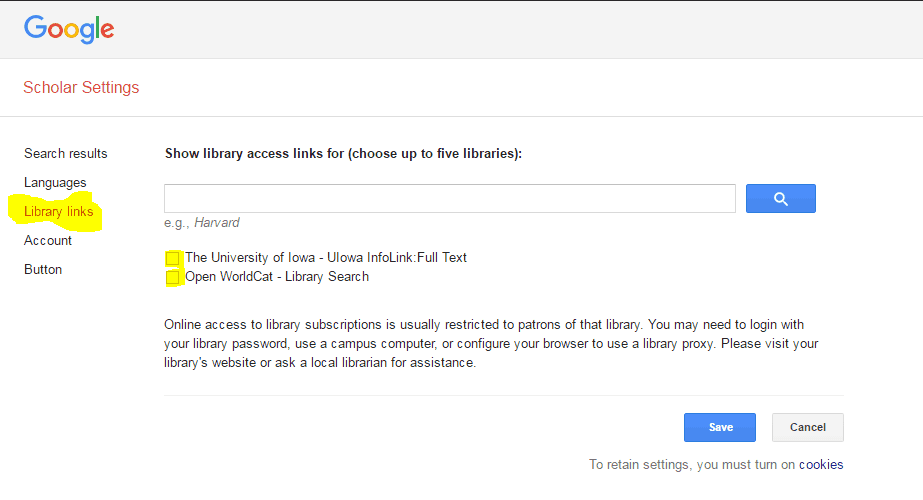 4. Type Iowa into the search bar and select The University of Iowa – ViewIt@UILink and Save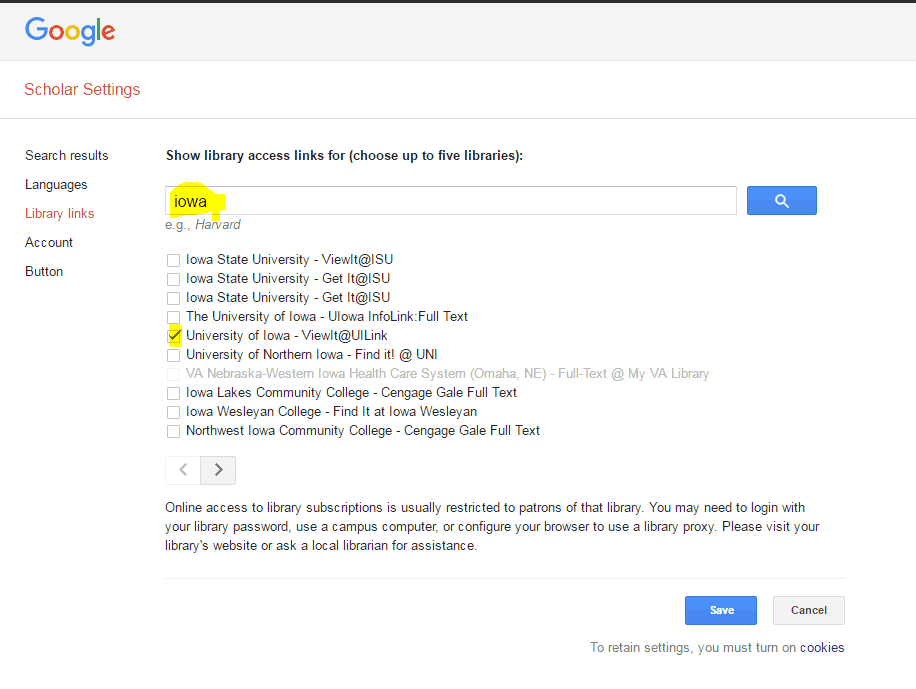 5. After you complete a search in Google Scholar, you should see a results screen like this.  Click on ViewIt@UILink  to view full-text article.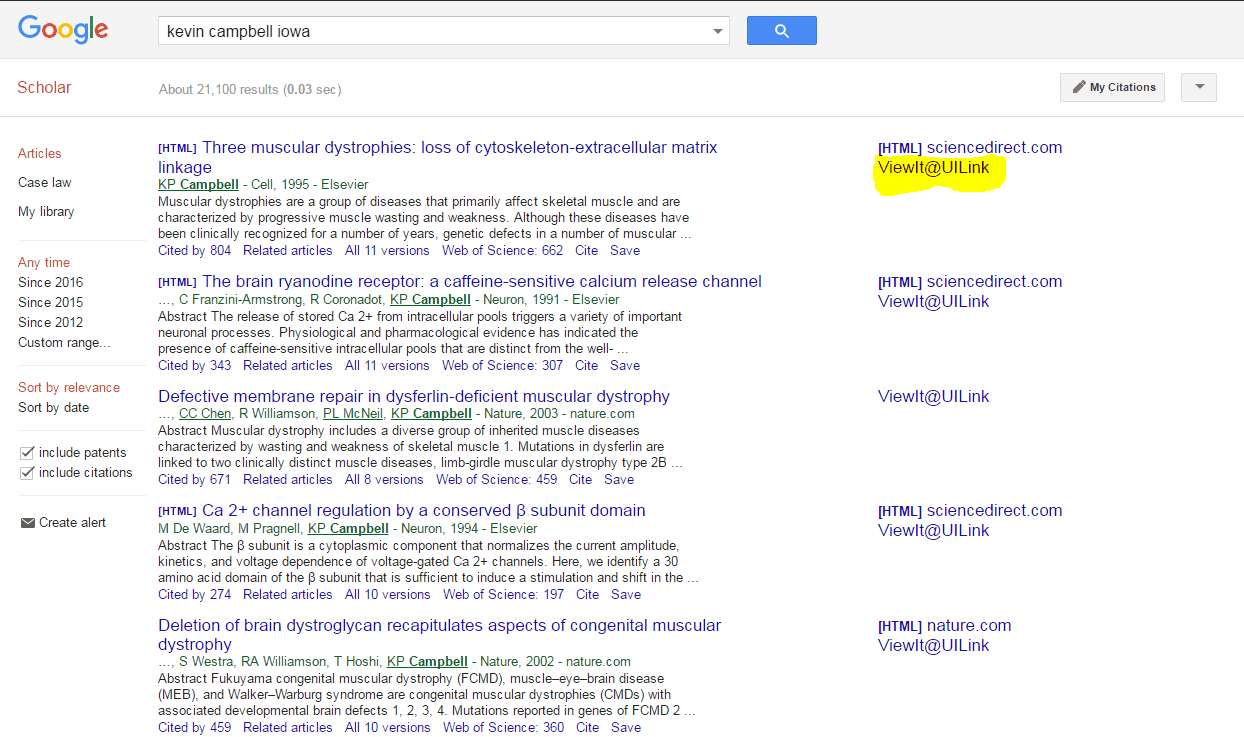 If you need help, please contact us.