Newsfeed
This month's Old Gold column from University Archivist David McCartney. A virtual look at a far-out time in Iowa City: UI archivist highlights web project that chronicles campus life in the 1960s.  https://now.uiowa.edu/2017/10/old-gold-virtual-look-far-out-time-iowa-city
Slate magazine interview with Peter Balestrieri, curator of Science Fiction and Popular Culture, about launching a crowdsourcing opportunity for fans to connect with 1930s fanzines. Retyping the Future's Past: An archival transcription project from the University of Iowa invites us to explore the history of science fiction.
Events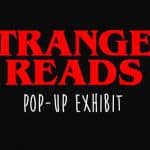 Join Special Collection for a pop-up exhibit of STRANGER READS! We will be featuring items that inspire the series, "Stranger Things", along with some more frightful and unusual material. You'll even be able to take a bit of our collections with you, in button form! We'll have the library's button maker available for you to create a button of your very own.  See Facebook event.
Monday, October 20, 3pm, Group Area D, Learning Commons
Iowa Bibliophiles 15th Anniversary with Guest Speaker Arthur Bonfield
The Iowa Bibliophiles is a gathering of book collectors and those interested in the history of books, held monthly during the academic year at the University of Iowa Libraries. The November meeting marks the 15th anniversary of the group. In celebration, the evening's talk will be given by Arthur Bonfield, who gave the inaugural Bibliophiles talk in November, 2002.
We will gather for hors d oeuvres and refreshments at 6:30pm in the Special Collections Reading Room on the third floor of the University of Iowa's Main Library. At 7:00pm Arthur Bonfield will talk about mathematical and descriptive (anthropocentric) geography as depicted in representative European books printed between 1493 and 1750. These books were frequently titled a "cosmography","geography", "chronicle", or "history",  and sought to describe various parts of the world as the authors understood it. A number of the geography books from this period will be available for viewing at the time of the talk. The event is free and open to all. More information.
Professor Arthur Bonfield is Allan Vestal Chair and Associate Dean Emeritus at the University of Iowa Law School and for the last 60 years has been collecting original copies of books printed during this period.
Wednesday, November 8, 2017, Special Collections Reading Room, 3rd Floor Main Library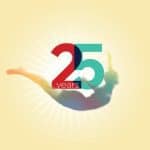 The Iowa Women's Archives will be celebrating their 25th Anniversary November 10-11, 2017.
There will be an open house, exhibition tours, a gala dinner with guest speaker Rekha Basu, and an all-day symposium on Saturday.
All events are free except the gala dinner. Please RSVP for the dinner and the symposium.
Individuals with disabilities are encouraged to attend all University of Iowa–sponsored events. If you are a person with a disability who requires a reasonable accommodation in order to participate in this program, please contact Colleen Theisen in advance at colleen-theisen@uiowa.edu or 319-335-5923.
From the Web and Social Media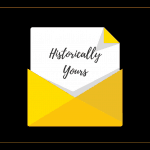 Our podcast, Historically Yours, has a new episode reading a letter from Arkham House Publishers with details about printing and paper in 1943 during war time.
More information: https://blog.lib.uiowa.edu/speccoll/2017/10/25/historically-yours-podcast-episode-7-academics-fans-h-p-lovecraft-and-the-price-of-paper/
Our most recent Instagram post:
https://www.instagram.com/p/BauRBFPjZhJ/?taken-by=uispeccoll