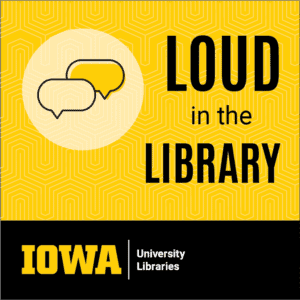 A library is a building, right? Or is it collection of books? What about all the other sources of information available in libraries?
Loud in the Libraries
takes you behind the scenes to help you make sense of the University of Iowa Libraries so you can make the best use of all the Libraries have to offer. Episodes feature librarians, staff, and student employees who are passionate about sharing the breadth and depth of the University of Iowa's research libraries. Let them tell you how to save yourself time getting the information you need.
Stay tuned for new episodes!