The Hardin Library will be open regular hours on Veterans Day, Thursday, November 11: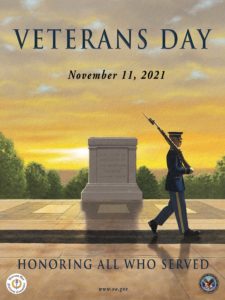 7:30am – 9pm
The 24-hour study will be available to UIowa affiliates when the library is closed.
Veterans day is a remembrance of all U.S. military veterans – past and present. It is celebrated every November 11th, and has been a federal holiday since 1926. All non-essential federal government offices are closed on Veteran's Day as are some banks and offices.
Iowa City Veterans Day schedule (some closures, service interruptions)
Most Coralville services and the Public Library are closed, but Coralville Transit (bus) will be running.