In order to better protect user HawkIDs and passwords, The Library IT department has disabled the auto-logon feature in Eduroam.
If you try to access library resources such as CINAHL or ClinicalKey using Eduroam on campus, you will be directed to the proxy login screen.  You will need to login using your Iowa HawkID and password to use the resource.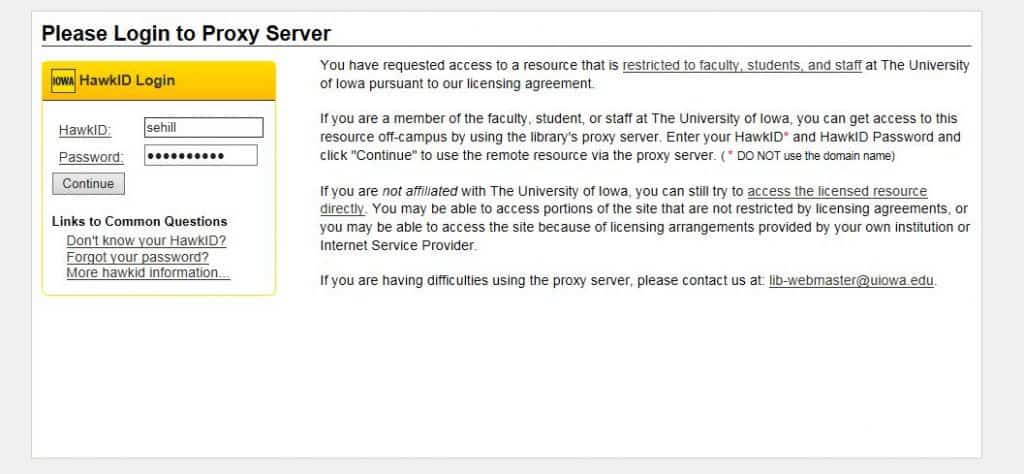 If you sign in and the resource still does not work, please contact us.
If you see a Login screen that looks different, do not log in and please contact us immediately.
If you don't remember your Iowa HawkID password, you can reset it online.