If you are a RefWorks user, you may notice that when you log into your RefWorks account and select tools,  you will see that a new version of WNC 4 was released Jan 4, 2013. There are new features and bug fixes in this version. However, this newest version does not work with Microsoft Office 2013.
Office 2013 users should continue using earlier version of WNC 4 if you already have it installed. You could also use WNC 3 or One Line/Cite View to format in-text citations and bibliographies.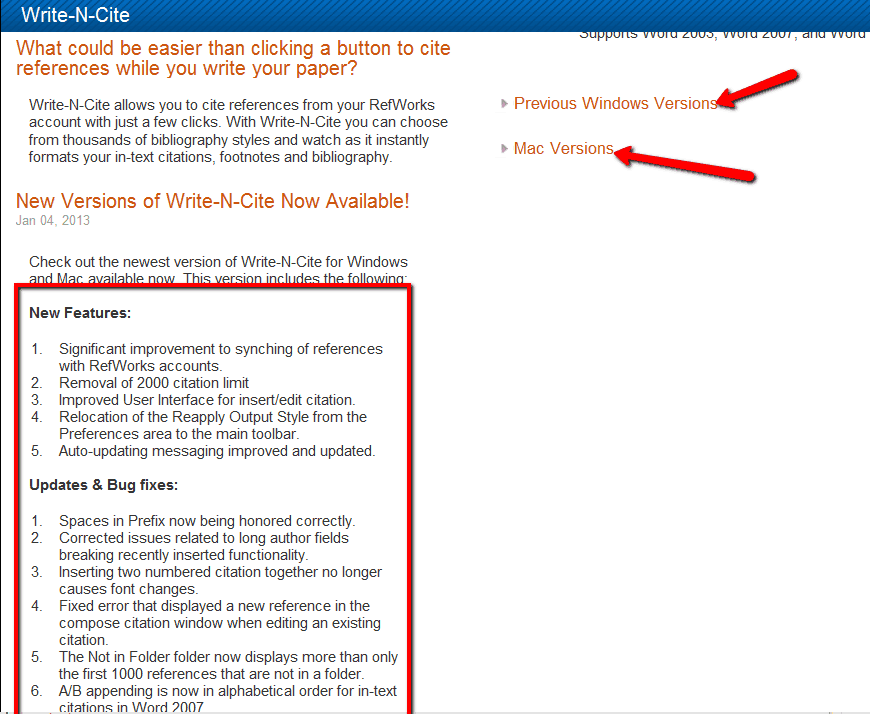 We have asked RefWorks for an estimated time of release of updated WNC version compatible with Office 2013, and they are unable to project. They have confirmed that WNC 3 will continue to be supported/updated for some time.
Also, we have updated the webpage that appears when the RefWorks link from the Hardin Library home page is selected. The information previously on this page has all been moved to a new display format, with a news/updates box at top of page. Note other important link relocation in below screenshot.  
Please continue to contact the reference desk or your  librarian liaison if you have questions or problems with RefWorks or WNC. We will direct you to RefWorks technical support when necessary.