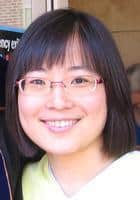 This class will teach participants how to use tools such as Ulrich's, Journal Citation Reports, Web of Science, and Scopus to determine the impact that journals, articles, and authors have had on a particular field.  Focus will be on health sciences, but techniques are relevant for many disciplines.  Topics such as impact factors, Eigenfactors, and H-indices will also be discussed.
For individual instruction on this topic, please contact your liaison librarian.
Tuesday, April 25th, 1:00pm-2:00pm (East Information Commons, 2nd Floor, Hardin Library for the Health Sciences)
Register online or by calling 319-335-9151 .
 Individuals with disabilities are encouraged to attend all University of Iowa–sponsored events. If you are a person with a disability who requires a reasonable accommodation in order to participate in this program, please contact the Hardin Library Reference Desk in advance at lib-hardin@uiowa.edu or 319-335-9151.