KARL ERNST VON BAER (1792-1876). De ovi mammalium et hominis genesi. Leipzig: Sumptibus L. Vossii, 1827.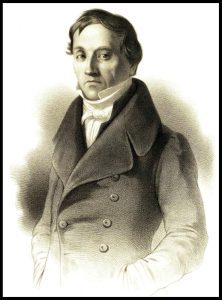 Baer was an early pioneer of modern embryology who, through painstaking and patient effort, investigated germ cell line-age of a variety of species, firmly establishing embryology as a comparative science. While a professor in Königsberg,  Baer wrote his most significant work, describing for the first time the mammalian ovum.
In this epoch-making book Baer also made reference to the germ layer theory, suggested the similarity of the early stages of embryonic development in related species, and observed the first rudiment of the dorsal spine, later called the notochord. Baer is also considered to be one of the founders of modern morphology as a result of his work in comparative embryology.
The year after this book was published, he proposed von Baer's laws of embryology.
You may view this book in the John Martin Rare Book Room, Hardin Library for the Health Sciences. Make a gift to the Hardin Library for the Health Sciences by donating online or setting up a recurring gift with The University of Iowa Foundation.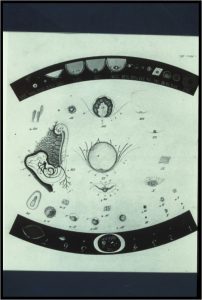 Image from De ovi mammalium et hominis genesi