In April and May, Hardin Library for the Health Sciences will be hosting two National Library of Medicine events.  Both exhibits will be held on the 3rd floor of the Hardin Library.
The First Event exhibit, Opening Doors: Contemporary African American Surgeons, will be held April 1st- May 15th.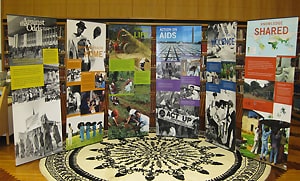 The second exhibit, Against the odds: Global Public Health, will be April 15th-24th.
Don't forget to checkout both exhibits!