Local Libraries LIT (Listen, Initiate, Talk) will feature The New York Times bestselling essayist and author Sloane Crosley on Tuesday, November 9, 2021 at 7:00 p.m. This is the fourth virtual event in the series, which is offered by the Iowa City Public Library, Coralville Public Library, North Liberty Library, University of Iowa Libraries, and Kirkwood Community College Libraries (Iowa City Campus) with support from The Tuesday Agency. Johnson County libraries in Oxford, Solon, Swisher, and Tiffin will also partner with Local Libraries LIT for this event.
"Sloane Crosley is another mordant and mercurial wit from the realm of Sedaris and Vowell. What makes her so funny is that she seems to be telling the truth, helplessly," said author Jonathan Lethem.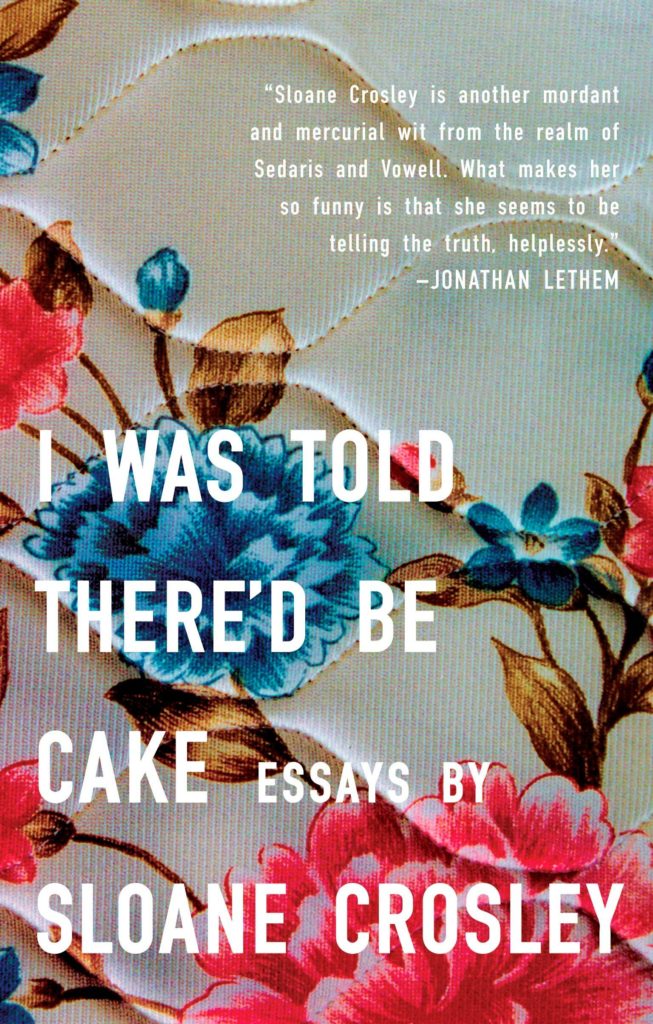 Sloane Crosley is a fiercely funny author and essayist whose humor is lively and genuine. She is a relentless comedic force who The New York Times called, "an incisive observer of human nature."
She is the author of The New York Times bestselling essay collections I Was Told There'd Be Cake and How Did You Get This Number. The former was a finalist for The Thurber Prize for American Humor, and was described as "perfectly, relentlessly funny" by David Sedaris. Her debut novel, The Clasp, was a national bestseller, a New York Times editor's choice, and it has been optioned for film by Universal Pictures. Sloane's most recent book of essays, Look Alive Out There, was met with high praise. Steve Martin said of the collection, "Sloane Crosley does the impossible. She stays consistently funny and delivers a book that is alive and jumping."
In 2011, Crosley co-created sadstuffonthestreet.com, a blog dedicated to sad/funny curbside detritus. In 2017, she co-wrote a book inspired by the blog called The Sad Stuff on The Street, and 100% of the proceeds from the book go to NAMI, the National Alliance on Mental Illness.
Crosley was the inaugural columnist for The New York Times op-ed "Townies" series and is featured in The Library of America's 50 Funniest American Writers. She is a contributing editor at Vanity Fair and was a 2018 Yaddo fellow.
The goal of Local Libraries LIT is to grow a thriving community which shines with diversity, equity, and inclusion. Open to the public.
Reservations for a suggested donation can be made here: https://bit.ly/3C6vITb.
Register now via the link above to receive the Zoom link for this event.
---
News release from Local Libraries LIT (Listen, Initiate, Talk).