Do you need some extra time to study for finals? 
Can't get anything done at home?
Come to the Hardin Library on Friday or Saturday night.  The library will be open until Midnight both nights.
We can offer you: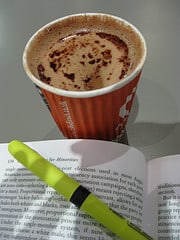 72 public computers-all connected to black and white & a color printer
group and quiet study spaces
24 hour quiet study area
free coffee beginning Friday at 6pm
Don't like to study in complete quiet?
Come to Room 401 to  enjoy music selected by our student DJs.